Last Updated on :
The Escapees RV Club is one of the best RV Clubs in the US. As a total support network for RVer's, Escapee offers members a bevy of benefits, which include education, perks and discounts, along with the secure knowledge that they're in good hands with Escapee.
In this article, lets review and check all the benefits of being a member of escapees club.
Before we see all the benefits lets quickly go through what exactly is Escapees RV Club.
What is Escapees RV Club
Escapees membership club is for all types of RVers (Full time Rvers as well as those who go RVing occasionally). There is common misconception that escapees or other RV clubs are mostly for retired or full timers.
Escapees is definitely for all types of RV community. This is a very old club that goes back to 1978 and boasts a huge membership base of more than 70,000 members and adding.
The main thing that this club does is it gives assistance to members in living the RV lifestyle in a better way. They provide full support network for all RVers and have all the necessary resources, services and benefits that make this possible.
With benefits like discounts, parking, roadside assistance, mail service; as an RVer you worry less and enjoy the lifestyle when you are an escapees member.
Escapees helps bring the similar RV community together through various events like rallies, social gathering and other programs.
Escapees RV club membership fee
Escapees membership costs $39.95 per year for US residents, $49.95 for residents of Canada and Mexico, and $54.95 for other countries.
Escapees is a great program and the benefits are amazing. Lets explore each of their benefits in detail.
Escapee's Roadside Assistance Program
When it comes to RV benefits, you can't beat the Escapee Roadside Assistance program.
For just $109 a year you get access to an extensive program which has everything you'll need to give you peace of mind while on the road.
Benefits of this comprehensive program include:
Towing services
Mobile mechanic service
Tire Change
Fuel delivery
Lockout service
Battery jump starts
Winching assistance,
Trip interruption
Technical assistance
Dealer locator assistance
Hotel and rental car discounts
All service providers have been researched and vetted. The research includes the state of their equipment and liability insurance.
Mail Forwarding Service
If you're considering becoming an RVer, then one of the first questions roaming through your mind, might just be "What about my mail?".
Well, the Escapees Club has you covered there.
They've provided their members with an Escapees Mail Forwarding Service. This service lets you gain access to your mail during your travels. Here's how it works.
When you become a member, you automatically get your very own Texas, Florida or South Dakota mailing address.
You can then use that address as your mailing address while you travel. When you're sent mail, it goes to that mailing address, awaiting your command, so to speak.
When you're ready to get your mail, just contact Escapees and your mail will be forwarded the next business day.
RV Advocacy
When the Escapees Club states that it's a total support network for their family of RVers, they're not kidding.
This means that they take an active role in supporting the rights of their members, as best as they possibly can.
As a member, the Escapees Club makes it clear that they wish to be aware of any advocacy issues regarding its members. They are firm and ready to deal with any advocacy issues involving either the public or private sector.
For example, if you've encountered an issue that prevents you from enjoying your RV lifestyle, simply contact the Escapees Club, and they'll jump on the issue immediately, advocating for your rights to travel as an RVer.
Member Discounts
Yep, you heard that right, you get member discounts to a wide variety of businesses.
These discounts are quite good, offering you ways to save money on various goods and services.
I know RVers love their pets, so prepare to receive a 10 percent discount via ASPCA's customizable Pet Insurance policies.
You know how important reliable batteries are for RVers, well Battle Born Batteries offer Escapees members a sweet, exclusive discount on some products.
Now this is a fantastic one: Passport America. With Passport America you can save up to 50 percent off over 1800 campgrounds in America, Mexico and Canada.
Check out the comparison between passport America and Good Sam.
RV Parking
I have already mentioned the Escapees member discount you get with Passport America, but Escapees members have another option when it comes to parking.
As a member of the Escapees Club, you have automatic access to one of the Escapee's 18 parks. If that's not enough, Escapees also partners with another 800 RV parks which offer Escapees members discounts ranging from 15 to 50 percent. Escapee's parking system has options to fit any members needs and budget.
SKP co-op parks are another variation of Escapees Club's comprehensive RV parking system. As a co-op, members can buy their own lot.
This allows those member to use that lot until they sell it back to the SKP Co-Op. These lots help foster a sense of community, as each SKP co-op has social events where you can talk to other RVers.
If you're interested, but not willing to make an immediate decision, know that you can visit one of the co-ops that offer a first-timer's special.
This gives you one week stay to explore, and a discount of $50.00 for that week.
Endorsed Vendors and Commercial Members
A fabulous benefit you get when joining the Escapees are access to their list of endorsed vendors and commercial members. This benefit provides members with access to support services.
Endorsed vendors are those that the Escapees
organization has partnered with, and include vendors from insurance companies to financial institutions.
These vendors include Foremost Insurance, Geeks on Tour, Loring and Associates law firm, RV Driving School, RV Trader, RVer Insurance Exchange and more.
When it comes to commercial members, its more of a choice rather than a partnership on their part, as they've chosen to become members of the Escapees.
As commercial members, they're free to offer fellow Escapees members some pretty nifty deals on items and services they may need. Just keep in mind that they're members, and not endorsed by the Escapees Club.
These commercial members include companies that provide RV furnishings, RV parks, mobile RV services, RV solar energy products, RV insurance, and more.
Meet Ups
If you're of the social sort, you'll be happy to learn that the Escapees host plenty of meet ups at various locations throughout the year.
Their main rally is called The Escapade, and is the Sturgis of the RV crowd.
At the Escapade, members engage in a variety of events designed to bring the Escapees community closer together. Good food, live entertainment, RV seminars and lively conversation are had by all.
Smaller meet ups are known as "Hangouts". Attending a Hangout is a relaxed way for members to meet one another and establish relationships. Activities such as biking, hiking, food tours and much more are to be found at Hangout events.
But that's not all, there's also the Xscapers Annual Bash and Chapter Events.
The Xscapers Annual Bash is designed to welcome in the new year with music, dancing, athletic events and more. As for Chapter events, these are created by members who reside in the same region.
They include journeying to certain locations together. These RV excursions can include anything from visiting local places of interest to sporting events.
They have programs like convergence under Xscapers community that caters to working age groups.
Its a program and social gathering to meet similar RVers tribe, connect with them, have fun and exchange all sorts of things. You will make new like minded RVer friends and enjoy a whole lot more.
This is a motivation to keep going at a young age as you see others like you doing it on the road.
Its for working age RVers
Activities that keep you interested like dance parties, hiking and outdoor activities.
Group campfires, sightseeing
Its a well structured 5 to 10 days event packed with all fun
Regional Chapters
Being a RVer means you'll be spending quite a lot of time on the road, away from your friends and relations.
As such, it's a good idea to build relationships within the RV community, and that's just what the Escapees Club helps you to do. By having 57 regional chapters, you'll be able to start establishing these relationships while close to home.
Birds of a Feather
This is a fabulous idea the Escapees Club came up with. While it's assumed that all RVers have the same interest in traveling the country, the Birds of a Feather group gets things a little tighter.
The BOFs or Birds of a Feather's purpose is to get Escapees members together based on similar interests.
Some of these BOF groups include: Alternative medicine, Boomer, Computers, Freethinkers, Genealogy, Boondockers, Bikes, Boots and Paddles, and Amature Radio, among others.
RV Online University
When you're an RVer you're not only enjoying traveling to chosen locations, but you're also in charge of a complex vehicle.
By taking advantage of the Escapees Club's very own RV online university, you'll be able to attend classes head by experts in RVing.
At the time of this writing, there are 24 courses covering topics necessary for the RVer.
Topics include RV Systems, Driving Your RV, RV Water Systems, How to Choose an RV, Creating a Business From the Road, and more.
For an Escapees Club member, the fee is just $79 for all courses during a 90 day period.
RV Boot Camp
I have already mentioned the Escapees online university, but there are also so much more in the education department for Escapees members.
RV Boot Camp is an in depth course that helps get you ready for life on the road.
The Boot Camp courses are taught by expert RVers who've been doing it for years.
Their RVing experience coupled with the curriculum makes for some valuable and immersive RV education that you can't get anywhere else.
During RV Boot Camp, industry experts will teach you valuable knowledge regarding RV repair and maintenance as well as how to select the best RV for your needs.
RV Boot Camp's curriculum contains three comprehensive sections. Each section is designed to enlighten and educate newbies getting ready to start life on the road.
The sections include Safety, maintenance and operation. Other topics include weight and load management, how to properly operate an RV, and towing.
At RV Boot Camp you'll get over 20 hours of in depth RV training, along with a copy of "The RVer's Ultimate Survival Guide", and a choice of electives.
These classes are taught by real instructors instead of taped lessons, so one-on-one time with each instructor is available if necessary.
Escapees Magazine
The Escapees offer their members a fabulous way to keep up with what's going on in the world of Escapees camping adventures.
This bi-monthly magazine includes such helpful tidbits as RV education, boondocking, fun and adventurous locations to explore, as well as great deals on products you might enjoy.
Members consider this 88 page magazine one of the treasures you get as a member.
Here, you'll have all aspects of RVing at your fingertips, with the knowledge that the information provided has been compiled by experts who know your RVing heart, mind, soul and lingo.
The Escapees Magazine also includes information on events as well as providing online access to its archive.
Escapees members state that the magazine is so packed with information and RV knowledge that it beats out any other RV publication.
As for their archive, it goes back to 2006. You can view the articles on their website or download a PDF.
The purpose of the archive is to grant Escapees members access to the huge amount of RV information that they've collected throughout the years. But that's not all, Escapees members are encouraged to submit their writing to the magazine via their submissions section.
Non Profit Organization : CARE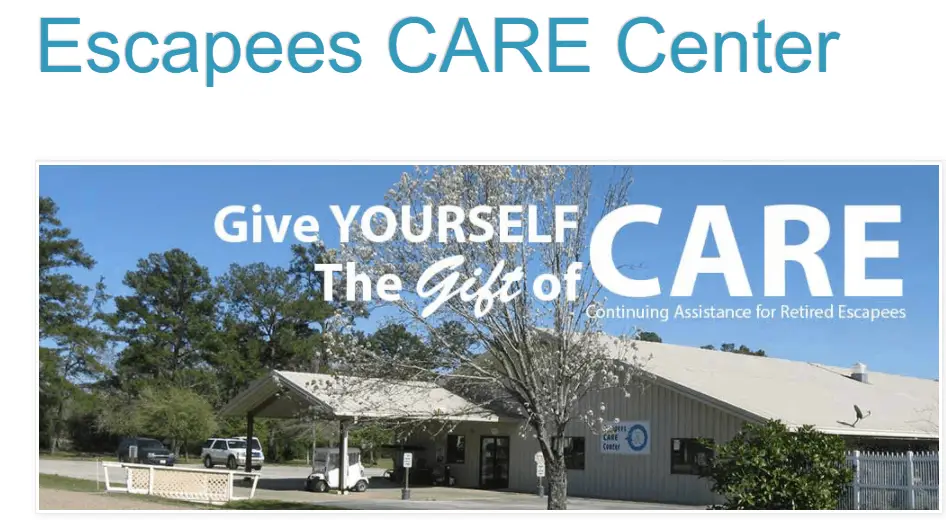 Escapees also participates in giving back through a non profit organization called as CARE(Continuing Assistance for Retired Escapees). This serves for those who cannot afford the RV lifestyle due to either being old age or due to illness.
This facility is located in Livingston, Texas.
The members under this category are given care and a good safe place to live until they need it. Through this organization one can also contribute via donations or also participating in volunteering whenever possible.
They provide professional care for those who cannot do it themselves and help them eliminate the nursing home need.
This includes things like:
3 Meals and snacks
Scheduling medical appointments and driving those who cannot
On duty nurse for adult participants
A very healthy environment like a RV rally
They also have annual health fair that provides affordable health tests and screening. This is for all the escapees members.
With this non profit organization escapees gives back to the community of RVers and also provides a platform for other RVers to give back to the community via volunteering or donations.
Job board

They also have a job section on their website where in RVers can post jobs and hire other RVers to get the work done. You will find jobs that are full time, part time as well as temporary ones.
This is a great platform to find people in the RVing community with skills you need to get your work done or as skilled person to get the work you need. This is a niche platform to find the right skilled people in RV community.
You will different type of jobs like Campground staff, photgraphy, blogging, pet car takers, all sorts of remote jobs, technicians.
This is of special advantage for xscappers who want to work and travel as well. Its called "workcamping" where in you work and also camp in the RV.
How Escapees Compares to Other RV Clubs
In the RV world, no two RV clubs are alike. In fact, you'd be surprised at how many RV clubs there are, each with their own objective.
To give you an idea, Escapees is considered a general RV Club. There are also campground clubs such as Thousand Trails, Coast to Coast, and Travel Resorts of America which only deal with campground memberships.
If you're only interested in shopping for deals, then discount camping RV clubs are just made for you. In these RV clubs, members receive benefits that only deal with the purchase of camping supplies and parks, in stark contrast with the Escapees which offer you total support for your life on the road.
For instance, RV clubs like Good Sam, North American Camping Club and Boondockers who just stick with offering discounts for campgrounds and/or camping supplies.
Escapees is the largest RV club for a reason, they offer a total support system for their members.
This includes offering them discounts and perks, whereas other RV clubs, like RVillage don't offer discounts, but operate solely as a way to meet other RVers.
When it comes to offering the best deal for all of your RVing needs, no other RV club can match the benefits and perks provided by having an Escapees membership.
But, i am sure you want to compare escapees against passport America or vs harvest host and so on.
Lets see what other RV club memberships offer before you finalize and go for escapees club membership. Many a times its better to have multiple of these memberships, that way you can save a lot.
Boondockers Welcome

This is for those whose RVs are self contained. This RV club offers camping on land of other RVers who become your hosts. You may also get other amenities like electricity, internet, water.
Average annual cost in boondockers welcome is around $50. If you also become a host then the cost for you gets reduced to $25. Yes, its mostly for boondockers but you may also get other facilities from host at the camping land.
If you own a self contained RV and want to camp at different palces at very low cost then this is a right RV club for you.

At an average cost of around $85 you can get discounts as high as 10%. This is a group started way back in 1963 and has had more than 500,000 memberships till date.
Its also the largest non profit RV club/group. Its main aim is to get RV community together just like escapees.
This is mostly for retired motorhome owners and recently they have also included towable RV owners like travel trailers or fifth wheels.
If your main aim is to get discounts in RV industry then this is the right club for you.
KOA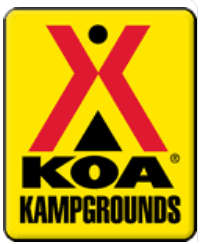 With their membership you get discounts on KOA campground. Their campgrounds are present through out the united states.
KOA Club membership annual cost is around $33. This option is for you if you are a family looking for camping at campground and would be spending more than $250-$300 a year.

They offer max discounts of up to 50% at more than 1800 campgrounds through out the US and Canada. Unlike harvest host or boondockers welcomes here you get RV facilities with full hookup at a cost of around $44 annually.
Good Sam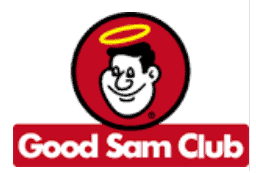 Their average annual cost is around $29. If you are looking for campground discounts then Good Sam is the right option for you. There are more than 2400 campground that offer Good Sam discounts.
You also get discounts on gas purchase from some gas stations and 15% discount on propane purchased from camping world. Its a great club to be member of due to the discounts on campgrounds specially at an average price of $29.
Harvest Host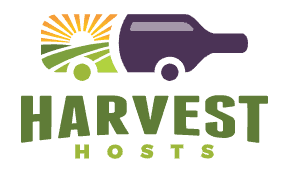 Here Annual cost can vary from $80 to $115. With harvest host you can can stay at more than 800 museum, golf courses, breweries in the USA. You can check their online directory to find the nearest location and check it out through the photos and videos.
This is great membership for those who want to stay at such quiet locations for 1-2 nights. You also get golf course packages at additional pricing.

They have annual cost of $575 on an average and have their own campgrounds through out the US. This is an RV campground membership which can save you a lot of money if you ae a full time RVer.
Do Escapees RV Club have life time membership

As of when i was writing this article i did not see this option. You could choose a period of 1 year to 3 years only. But, previously there have been such offerings where in life time memberships were offered. You can reach out to their support team to find out more on such deals.
Such life time deal are mostly offered to raise money in the beginning. People generally want to have this kind of facility specially when their income dries down. Also, it can be a great investment as prices do go up with inflation.
You can also try for escapees rv club promo code or coupon. Occasionally you get these through their partners and during holiday seasons but these aren't that frequent.
So, is Escapees RV club membership worth it? It definitely is but a lot depends on how much you go RV Camping annually. With more RVing, you will be able to take better advantage of the membership. Also, you can be a member of multiple RV clubs to get better from all the options, this is specially for full timer RVers.
Final Thoughts
If you're thinking of hitting the road as either a full-time or part-time RVer, you'll garner more benefits and perks as a member of the Escapees than any other RV club. In other words, you'd probably have to join several RV clubs to get the advantages from one Escapees membership.