Last Updated on :
A used or old RV can save you lots of money. Brand new RVs come at huge prices. RV depreciation is high and thus getting a used RV can work wonders. But it is not as simple as it looks.
Used RVs for sale could be hiding issues and things you won't even imagine. Thus, its very critical you inspect the RV very thoroughly. There are lots of questions that you need to get an answer.
Also, there will be several things you should be looking in RV. This article lists out tips before buying a used RV. You should also have a separate checklist for inspecting the RV.
Whether you want to own a travel trailer or a pop up camper or even a big class C or class A RV, make sure you follow below tips.
1. Do Proper Research
When buying an old or used RV, it's important not to get caught up in the excitement and rush into a purchase. When you find a seller that you think you want to buy an old RV from, make sure you do your research on its history. You must be able to get answer to each of the following questions:
How many people have owned this RV?
How often has this RV been used?
Exactly, how old the RV is?
Has the RV ever been damaged or stolen?
Has the RV had any repairs?
Why is the RV being sold?
How many miles does the RV have?
The answers to these questions are essential knowledge for you as the buyer. This hints at the RV's quality and the potential problems it may have. If you have to, call the seller to get these answers and write them down. These are important things to remember when you're making your final decision.
2. Have a Budget
It's very easy to get distracted by everything that's available to you when you start looking for deals.
Try to establish an amount of money that you aren't willing to spend above to help you avoid making rash decisions. You should also make a list of features that you want your RV or motorhome to have. Used Travel trailer can save a lot, check out how much should you pay for it.
This way, you'll know exactly what you're looking for before you begin looking. This will save a lot of time and money on your end. Of course, your list can be modified along the way, but it provides a good, sturdy base for your search.
On can also finance a used RV but yes there are some limitations.
3. Know Your Seller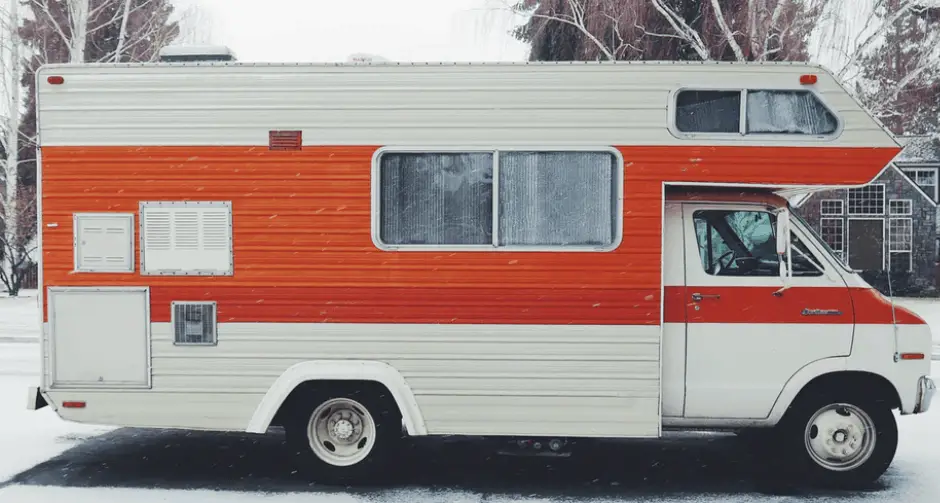 Learn as much about your seller as possible. Ask them what they used the RV for in the past and how often. This can give you an idea of how the RV was cared for in the past, and what kind of condition it's currently in.
If the seller is private, you may also want to look into whether or not they are reliable. The last thing you want is to get cheated out of your money.
Be watchful for red flags, too. If the seller is hesitant about letting you see, drive, or touch the vehicle, then you should probably look somewhere else.
4. Broaden Your Search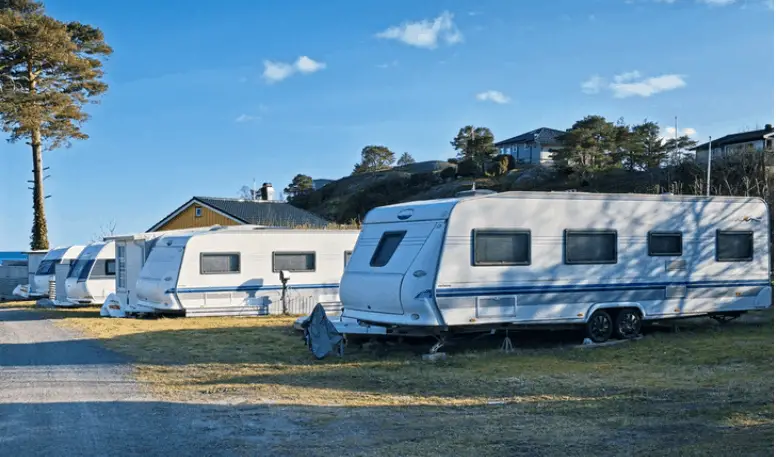 There's a multitude of different places where you can search for an RV that meets your standards. Websites like CampignWorld.com, rvs.autotrader.com, rvt.com, and SearchTempest.com are good places to start, and these are only four examples from the vast pool of websites that sell used RVs.
Don't limit your search to the internet, though. It's important to look for deals in your local area as well. Check newspapers and bulletins.
Take a drive through RV parks and surrounding neighborhoods. Ask around for anything that may be on sale. You'd be surprised at what you can find locally if you actually start looking.
5. Check the Appliances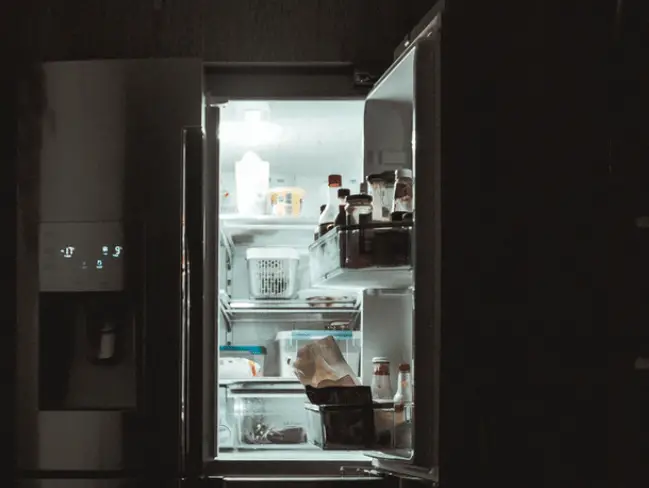 RVs are useful because you can practically live in them thanks to all the room and appliances. If you purchase a used RV with malfunctioning appliances, though, you'll be spending way more than necessary trying to repair them.
When you're having your first look at an RV, make sure everything's working properly. Take a look at the fridge, oven, water, heating, and cooling systems.
Taking the time to test everything will save a lot of hassle in the future. If anything looks suspicious, ask the seller about it. Be thorough with your inspection. Here is a checklist for buying a used travel trailer.
6. Check the Ceiling/Roof
The roof is a telltale sign of the RV's state and quality. Look out for brown spots, cracks, or splitting paint. You don't want to buy an RV or motorhome and later discover that you need to invest in a new roof.
If you can, walk carefully on the top of the roof to make sure it's stable and sturdy beneath your feet.
If the roof isn't in the best condition, it can potentially cause additional issues when you go to get it replaced. Other things to keep an eye out for are mold, soft spots, brown spots, and depression.
7. Check for Water Damage
Water damage is an RV owner's nightmare. Once it permeates the vehicle, it will spread and create something called black mold. This can cause the ceiling, roof, or floors to rot away before you can react properly.
Check for water damage and save yourself from getting a lemon.
If an RV is water damaged, then don't waste time continuing the inspection. It's best to just walk away from the deal. Some signs of water damage include:
Leaky ceiling
Brown spots on the ceiling
Soft spots on the floor
Bubbles on the roof or floor
Mold inside the RV
When checking for water damage, be thorough and consistent. Check more than once. Water damage is the last thing you want to deal with in an camper or RV.
This isn't necessary, but you may want to look for an RV that comes with gutters attached to it. They can be useful for preventing any potential water damage in the future.
8. Check VIN
If your background checks on the vehicle have not yielded any information on previous issues, check the identification number/VIN. It's possible that the identification number/VIN on the RV in question does not match the information the seller has given you.
You may be tricked into buying a vehicle that has a broad history with issues and accidents. Checking the VIN can help you avoid such a situation.
9. Read Customer Reviews
If it's possible, read as many customer reviews as you can for the RV you're looking into. One of the best things about buying a used camper or travel trailer is that others have shared their experience with it already.
Discover what issues they had, if any at all, and what their overall thoughts were. What they've learned through their experience can help you during yours. You should use this information when making your final decision.
10. Check for RV Safety
Make sure you check that any RVs you look at are safe to use. Double-check that there is a fire extinguisher on board that functions and that it isn't expired.
Check the wiring in the RV too. Electrical issues have caused far too many RV fires in the past, which is the last thing you want.
If anything looks suspicious, ask the seller about it. Ensure that the carbon monoxide detectors are fully functional as well. All of this is vital. -You want to be careful to ensure that any and all tragedies are avoided.
Ask as many question as possible. Get all your doubts cleared. Here is a checklist of questions to ask while buying an used RV or trailer.
11. Get a Professional Inspection
If you've already inspected the vehicle and think you may want to buy it, ask the seller if you can have a professional come in and inspect the RV just to be safe.
Provided the seller has nothing to hide, they will comply with your request. If they refuse, then you should probably consider another RV or travel trailer.
Professional inspections are a good idea if you want to be completely sure about your purchase. When the inspector has finished, they can tell you about the true condition of the RV.
They know more about these things than you do, and will inform you about any hidden issues you may have missed or didn't know to look for. This isn't a necessary step, but it would certainly eliminate any risks you would be taking by unknowingly buying a damaged vehicle.
This is more important when buying a costly RV like Class A motorhome or Class C RV. Even fifth wheels cost a lot.
Read : Complete Used travel trailer buying checklist
12. Test Drive the Vehicle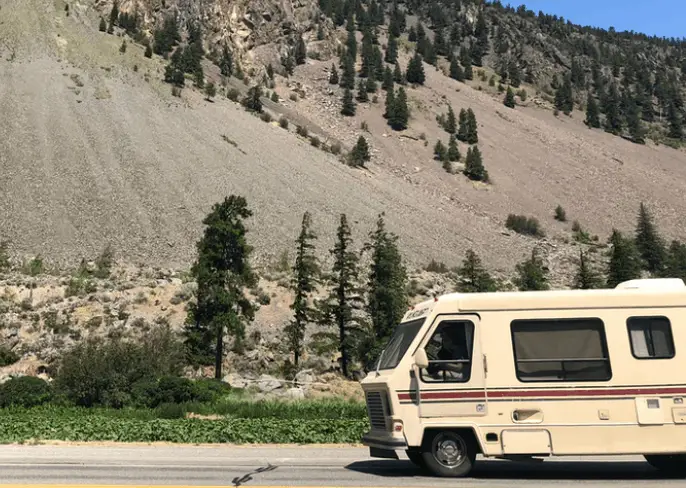 Sellers are usually compliant when you ask to test drive the camper or RV. Use this time make sure everything is functioning as it should. Pay close attention to the handle and the breaks.
Listen to see if the RV makes any unexplained noises when you stop, accelerate, decelerate, or turn. Take some rough routes and go up a few hills. It's crucial to know how the RV handles these types of situations, as you'll probably encounter similar scenarios when you actually own the RV.
Ask if the seller can come and drive for a while. You can experience travel from the passenger's point of view, as well as see how the seller handles the vehicle.
If the seller isn't willing to let you test drive the RV, then don't buy it. This probably means that the seller doesn't want you to discover any problems with the vehicle before you purchase it.
If possible, see if you can spend the night at a specific location. This will give you a real feel of the vehicle and help you decide if it's the right fit for you.
13. Know Your Preferences
Do you want your RV to be on the small side, or larger than most? What will you be using it for? Will you be driving it or towing it? Is the shower large enough?
These are questions you need to be asking yourself when inspecting an RV. You're looking for what will suit your lifestyle, not just the best or cheapest deal.
If you're new to RVs, then you probably don't know about the different classes and models. You should definitely do your research to find out which one best suits your needs. It would be a shame to spend money on an RV that isn't functional for what you need it to do.
14. Educate Yourself
You've probably never bought a used camper or motorhome before. If you have friends who have experience with this sort of thing, make sure you ask them questions about the process. Ask if they can come with you when you go to check the RV for issues.
They can give you some advice on what to look for. There are also plenty of people owning RVs online who are happy and willing to share their thoughts, experience, and advice with you about how to go about your purchase.
Check out rv.net to find some enthusiasts, There are many other sites that serve the same function only one click away. You want to do everything in your power to ensure that you don't overpay or get stuck with an unsatisfactory travel trailer or a motorhome. Don't be shy to ask for a little help.
15. Make an Offer
When you finally have a vehicle in mind, it's time to make your offer. Educate yourself on prices of similar vehicles, as well as the actual worth of the one you're buying.
NADA guides are great for estimating a vehicle's worth based on the model, year, and other details. If there are any minor problems with the RV you want, mention them when you're making an offer.
This will be leverage for lowering the price when you're negotiating with the seller. You want the price to be as low as possible, but don't push it to the point where the seller no longer wants to do business with you.
Do your best to find some sort of middle ground with the seller.
If you know the price the seller is demanding is far beyond what it should be, simply walk away. This might be common sense, but sometime's it's hard to refuse after you've finally found a fully functioning RV after searching for so long.
16. Have Patience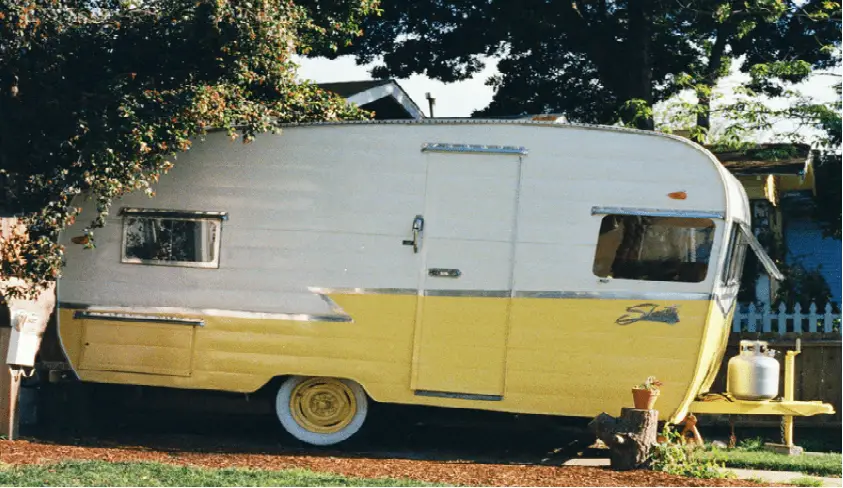 Being safe when purchasing a used camper is tedious work. It takes a lot more time and effort than it would to buy a brand new one. However, don't let this sway your decision about what you decide to purchase.
It's important that you get your money's worth and not be tricked out of your savings. The goal is to save money, after all.
Take your time during inspections and research sessions. Make sure you get some input from friends and family when making decisions, too. It's best not to rush into anything without some outside advance.
Its also important as to when you are buying the RV. Winter season, when not many people are RVing around can be a good time to buy a old RV. Summer is the peak season and RVs are in demand.
17. Don't Be Picky
Even though you shouldn't rush into the decision, make an effort not to be picky either. The chances of you finding a used one in mint condition are slim to none.
They do exist, of course, but they are rare and hard to find. You shouldn't make it your goal to find an RV that has been responsibly maintained and modified over the years. Accept that your RV is going to be flawed in some way.
Remember that the price of an old, used RV is lower than that of a new one for a reason.
Conclusion
A used travel trailer can be completely worth it provided you do not end up buying a lemon. There are lots of other things you would want to know about the RV. Mileage or mpg of the RV, its engine condition and many other things. But, a RV inspection professional will be able to help with that.