Last Updated on :
Airstream Trailers are very popular. But, they also cost a lot of money. Owning an airstream is a dream for many.
So, why do they cost so much? What makes them expensive as compared to other travel trailers?
Why are they so popular? Lets find out various things that make them special.
There are different types of RVs that one can choose. You have motorhomes (Class A, C and B). There are also other towables to choose from (travel trailers, fifth wheels, pop up campers).
These different types of RVs are great and can be suitable for different people. However, the Airstream trailer has unique design and special features that makes it very special.
Airstream trailers are expensive because of their unique manufacturing and design. Their body is made out of a very high grade aluminium and they almost seem like a mini jet inside. They are hand assembled and appliances are custom fit inside them. That is the reason it also takes a lot of labors to make an airstream trailer.
How Are Airstream Trailers Different from other RVs?
They are different and unique in so many ways when you compare it with other RVs.
They are different and unique in so many ways when you compare it with other RVs. The main things with them is the construction, material that they use to make.
Their weight, storage capacity and flexibility is much better as compared to normal travel trailers.
The making process is very unique that makes them resistant to even extreme weather. To summarize below is what make them different.
Unique way of manufacturing
high grade aluminum used to make the Airstream shell
Flexible and lightweight structure
Unique designed and specially made furniture is used
Eye pleasing looks
Luxury brand around for several decades
Last very very long
These are some of the points that make them special and also expensive.
We will see more about their manufacturing and features later in this post.
But, before that lets covers other important things you should consider or know before buying an Airstream trailer.
Are Airstream Trailers Worth Buying?
Yes, they are good looking, extremely best made but are they worth buying during these times when you have plethora of options from several RV manufactures?
If you are planning on buying an RV, then the airstream model is arguably the best to spend your money on. This is because the it has a lot of special and unique features that make it one of the best.
Some of these unique features include aluminum exterior, lightweight structure, durability, enough storage, flexibility, and environmentally friendly. This by the way also means less spending on maintenance and repair.
Hence, don't waste your money purchasing a weak and mediocre travel trailer that will cost you a fortune in repair and maintenance. Instead, you should select a good airstream model that is strong and will serve you for an extended period.
Airstream Trailers are definitely a good investment if you love RVing and want to experience the luxury that they provide.
Lets Talk Depreciation. Do they Hold their value?
The airstream trailers are very tough and strong, thus durable. Both the exterior and interiors of the trailer are built with premium materials (high grade aluminium riveted over steel) that lasts for very long.
Besides, the trailer has enough space to accommodate you comfortably. When compared to other travel trailers, the airstream trailer has a lot of value. We all how high the depreciation is in most RVs.
To say the least, the Airstream trailers hold to their value much better as compared to other RVs and trailers.
Therefore, getting an airstream model, is indeed value for your money.
Airstream Trailer life – how long can they last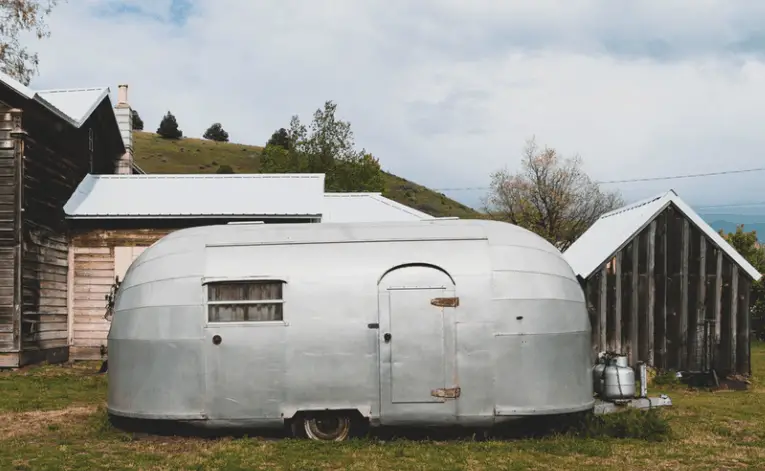 When you purchase an airstream trailer, be sure that it will serve you for quite an extended period.
According to research, more than 70% of airstream trailers that have been manufactured are still functional. The expected life span of an airstream trailer is approximately 40 years.
This is much better than other travel trailers that last for approximately 15 – 20 years. Moreover, airstream trailers are really good at conserving fuel.
For example, research suggests that these trailers can use fuel at a 20% better rate than other RVs.
Therefore, if you are wondering if financing a airstream is worth it, then the durability of the airstream trailer proves it to you.
Average Prices Of Airstream Trailers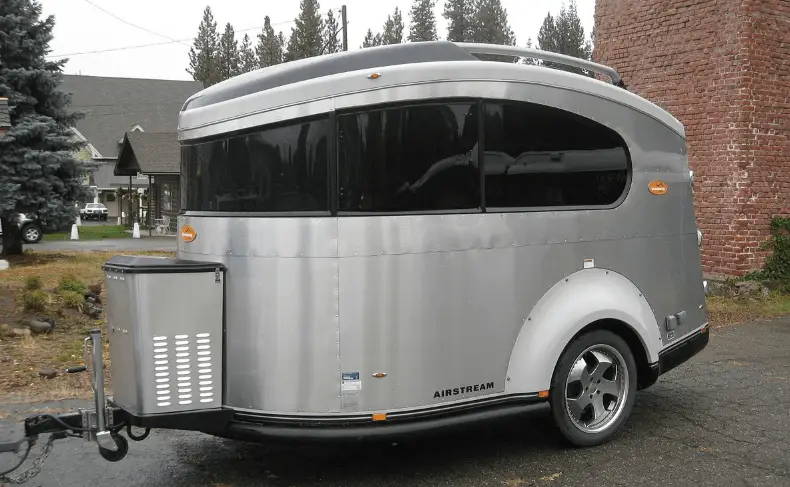 Due to the unique and special features of the airstream trailer, it is quite expensive. This is because it is a long term investment that will serve you for a long period.
The price of an airstream trailer depends on several factors—for example, comfort, model, and size.
Airstream Trailer starting prices range between $36,900 to $149,900. Basecamp airstream trailer is one of the less expensive one and is also the shortest. Classic and Globetrotter airstreams are on the higher side of the price band. They are also the lengthier models.
Among all the models flying cloud is very popular in mid size segment.
On the other hand, the average price range for Airstream touring coaches is between $149,240 to $221,004.
The more expensive the model, the more luxurious, safe, and durable it is.
Airstreams do cost a lot of money. So, should you consider buying an used one?
You can, but as we already saw they do not depreciate a lot and you may not get a great deal. If you get a better deal then sure go-on and grab that awesome trailer for a lifetime.
The Different Airstream Models
There are different types of airstream trailer models that are available for sale. The various models of Airstream trailers include:
Classic
Sleeps : 5 Length : 30 to 33 feet Starts at around $156,400
Globetrotter
Sleeps : 6 Length : 23 to 30 feet Starts at around $95,400
Flying Cloud
Sleeps : 8 Length : 23 to 30 feet Starts at around: $77,900
Bambi
Sleeps : 4 Length : 16 to 22 feet Starts at around: $49,600
Basecamp
Sleeps : 2 Length : 16 feet Starts at around: $37,900
Nest
Sleeps : 2 Length : 16 feet Starts at around: $42,900
Caravel
Sleeps : 4 Length : 16 to 22 feet Starts at around: $61,900
International Serenity
Sleeps : 6 Length : 23 to 30 feet Starts at around: $89,900
All these airstream trailers are professionally built for the best RVing experience. These airstream travel trailers are also expertly created for luxurious and fun traveling.
Airstream has a wide range of models where you can select from.
There are also wide range of touring coaches. The various models of touring coaches that are airstream include; Tommy Bahamas, Interstate Lounge EXT, Atlas, Interstate Nineteen, and Interstate Grand Tour EXT.
Are airstream Trailers bad in hot summer?
Due to the way they are manufactured they do get hot inside during scorching sun. With aluminium body that is logical but its not that bad when you have an a AC running inside.
So, don't consider that as a huge negative point. Also, if you are RVing in a very hot and humid region then following some tips can make it easy. For example,
Park the RV in shade
Get an more BTU AC
Cover the windows and door
Try cooking outside
Limit the shower use
Insulation and Winter use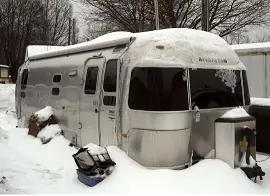 Airstream do have good insulation and can be used in winter as well. Having said this, camping in very cold region can be difficult at times unless you go ahead with more protection. Here are some tips to winter camp in your RV or travel trailer.
They can handle high cold regions but preparing yourself for that climate can be wise thing to do. Doing things like protecting pipes from freezing, having a good heat source inside, applying different ways to keep cold outside can really help.
You can RV in airstream trailers almost year around and they do well but may not fully considered as four season RV.
Many people who own airstream live inside them for full year. Full time living in airstream can be an amazing experience for sure. But, yes you need to be prepared.
A lot depends on where you live as well.
Design, manufacturing and features that make Airstream special and expensive.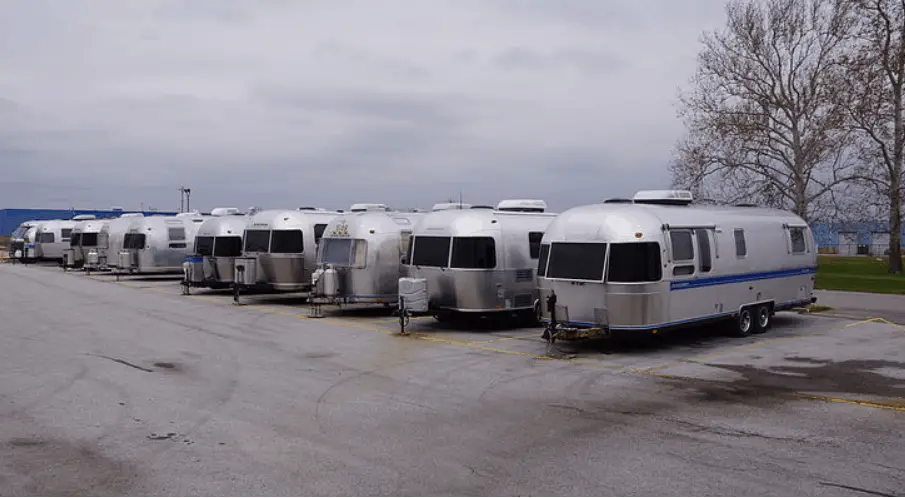 Coming back to what makes them special, let me take you through 8 important points that will explain about airstream manufacturing and the features.
At the end of this article i am sure, you will realize why they cost so much and are considered to be brand luxury trailers. Their prices also makes it very difficult to many RVers to buy one in their lifetime.
1. Aluminium Exterior
This is an exceptional feature that makes the airstream trailer special and expensive. Aluminum is a metal that is quite tough and strong. Hence, the exterior of an airstream trailer is formidably built to resist extreme weather conditions.
This feature makes the airstream trailer quite durable. Besides, the aluminum exterior makes the airstream trailer look sleek and exquisite, thus simple to maintain.
This sleekness makes the trailer have an aerodynamic shape that makes the towing process much simpler. The creators of the airstream trailer claim that the exterior is built with the best quality aluminum (aircraft quality aluminum), which is then fastened with strong bolts on steel frames.
The strength of this aluminum gives the airstream trailer considerable strength and durability.
2. Lightweight Structure
Airstream trailers are professionally created to have a structure that is simple to tow around. If the airstream trailer had a heavyweight structure, towing it would be a difficult job.
Hence, the creators of the airstream trailer decided to build it with an aerodynamic shape.
This particular shape contributes to making the airstream trailer lightweight.
For example, airplanes and trains have an aerodynamic shape that helps them move quickly. Furthermore, the lightweight structure ensures that towing the airstream trailer does not consume much fuel.
Having discussed about the Airstream manufacturing, sturdiness and material used, they may need repairs at times. They can also leak but as compared to other RVs they do have much more resistance.
3. Flexibility
The airstream trailer is special because it is easy to tow it. The aluminum exterior and lightweight structure of the trailer makes it flexible. Also, the trailer has an aerodynamic shape that gives it the ability to moving fast.
Several features make the airstream trailer flexible.
For example, the trailer has a low center of gravity. This means that the weight of the trailer is much lower because the floor is low.
This low center of gravity gives the airstream trailer the ability to turn emergency and sharp corners smoothly.
Moreover, the trailer can be safely towed at relatively high speed. The flexibility of the airstream trailer makes it stable on the road.
Therefore, airstream trailer is a better choice because it is stable and flexible. This makes it easy and convenient to tow on long journeys.
4. Storage
Since there are various models of airstream trailers, each model has its' own unique design. When compared to other RVs, the airstream trailer has a large area for storage.
This is because the trailer is specially created to accommodate an individual for a long while. Hence, there is enough space for storing enough significant items.
However, the storage space varies according to different models of airstream trailers. This is because some models have large windows that occupy significant storage space and vice versa.
Hence, the presence or absence of windows can determine the overall storage space available in the trailer.
Though, the manufacturer of the airstream trailer ensures that every significant inch is well utilized.
5. Environmental Friendly
The airstream trailer is a RV that has been made using the best materials available. These basic materials include aluminum, steel, and wood. Since these materials can be recycled, they are not harmful to the environment.
When compared to certain other RVs that are built using non-recyclable items, the airstream trailer is environmentally friendly.
Besides, the basic materials used to create RVs are also safe for humans and animals. This is because the materials don't have any toxic properties that might make it harmful.
6. Durable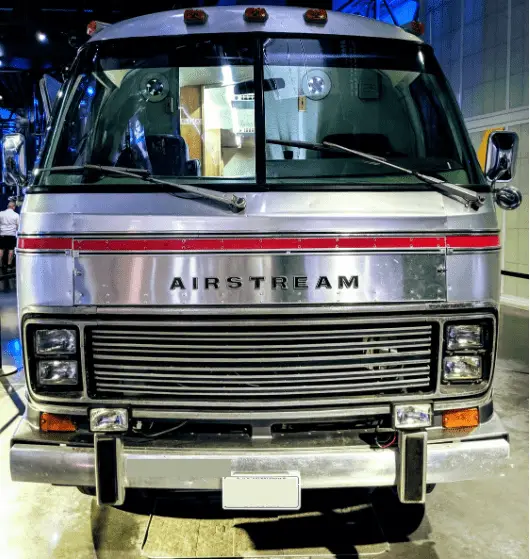 The airstream trailer is built using materials that are resistant to wear and tear. Moreover, due to this durable feature, majority airstreams have the ability to be functional for at least 40 years.
For example, approximately 60% of the airstream trailers functional today were created in the 1950s and 1960s. This durable nature is because the basic materials used are of premium quality.
For example, the exterior is made with aluminum, which is quite sturdy and strong. Furthermore, the interior parts and decoration of the airstream trailer are built with quality materials that last long.
7. Complex Mechanical Nature
The airstream trailer is professionally manufactured with the best company. Hence, there is a lot of complex and rare electrical machinery that is used to manufacture the airstream RV.
This also makes the airstream last and function for a long period. Hence, these particular mechanical variations are also responsible for making the airstream trailer special.
This is because it is difficult to find spare parts for them. Repairing an airstream trailer is also a little complex.
8. Made in the USA
This is another reason why the airstream trailer is special and expensive. The company that has built it is situated in the United States. Hence, the company has professional employees and quality raw materials.
Besides, the professional workforce of the company exhibits a lot of ingenuity. These properties make the company manufacture quality and durable airstream trailers.
Hence, whenever you feel the need for financing a RV, the airstream model is a formidable and exceptional model that is made in the United States of America.
History About Airstream Trailer / Company
Airstream is an American company that manufactures travel trailers. Their polished aluminum exterior distinguishes Their travel trailers.
Wally Byam founded the company in the late 1920s. In the year 1936, Wally Byam invented the Airstream Clipper, which was a positive step forward.
This Clipper was the pioneer of other great Airstream trailers. After the end of World War II, Byam continued manufacturing trailers. In July of 1952, a new manufacturing facility for the Airstream company was opened in Jackson Center, Ohio.
The company continued manufacturing the travel trailers till 1979 when the last batch of Airstreams was supposedly manufactured. However, airstream continued producing quality trailers in the 1980s and 1990s.
Do They Still Make Airstream Trailers?
The answer is yes, and they still manufacture airstream trailers. In 2016, the company manufactured several models, i.e., Tommy Bahama, Basecamp, Flying Cloud, Sport, Classic, and International Signature and Serenity.
Moreover, a report by the Dayton Business Journal revealed that as of April of 2016, airstream was manufacturing a total of 72 trailers every week.
Annually, that is around 3,744 trailers manufactured. Hence, airstream trailers are still manufactured for commercial purposes.