Last Updated on :
There are Rvers who wouldn't go for camping without proper planning and organizing. They would book, reserve parking slots well in advance.
But not all people do this and many head out without much planning or booking parking spaces. And that when you try to find for free overnight RV parking .
So, where do you park RV at night for free?
You can book a spot in a campground in advance but that would need planning in advance that could be in weeks or months. Most people are confused on where they can park RV overnight.
Mostly when you head out without planning you never know whether you will be home before the sun sets and you may have to make a halt and spend some hours sleeping.
When you are driving that long RV overnight parking could be an issue. While booking a slot in a campground or a state or national park is the best to go but it also includes additional cost into your travel or vacation plan.
The cost may not be much in comparison to what you will get at the booked spot. A booked parking spot in campground would mean you get to hook to a electricity, water, sewer. These benefits are definitely worth it.
Read : What amenities do RV parks provide.
But not all are that lucky and may not have a booked parking slot on a given day.
Thus dilemma of where to park overnight is something many people face. When you head out without a booked park spot what options one has?
Well, there are multiple options that you can use but it depends on where you are and options near by you at that time. Here are some of the places that people use for overnight parking,
Large Retail Stores for RV Parking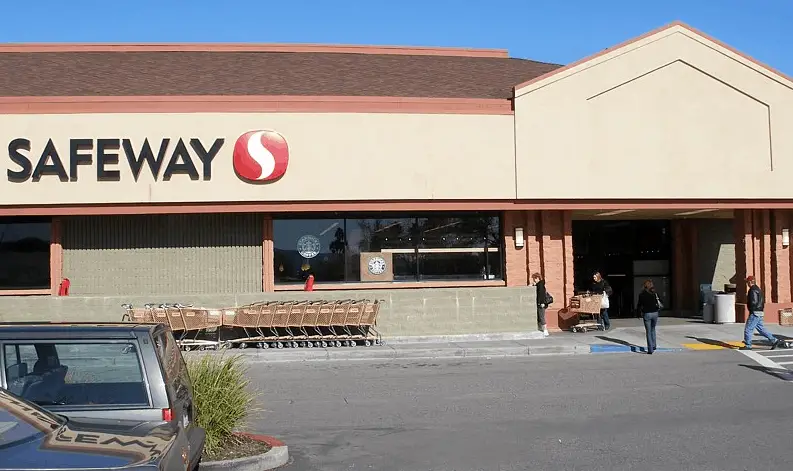 Large chains of retail stores are one of the places where one park a rv. Such stores normally have bigger parking areas and hence one can find open parking spots during night time.
Many of the bigger retail chains have parking spots just for RVs. Reason why these retail stores allow such parking is because those people in rv could become their customers next morning and also their generosity.
Overnight parking for RV at walmart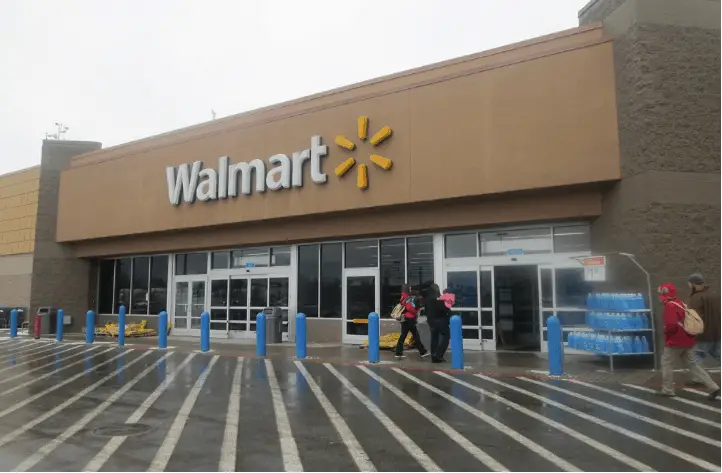 Walmart is the biggest store chains in united states, it is worlds largest company by revenue. It does provide parking spaces for RV's overnight. And yes it does not cost you anything, its for free.
A good thing about parking at walmart is, it has many many stores across the country and hence you would find it almost everywhere. As per this site around 77% of walmart stores around united states provides for overnight parking.
That's a huge number considering the number of walmart present in united states. There are more than 6000 walmart stores in united states and more than 11000 across world.
Only thing is that not all of them would be allowing for overnight parking. Many of the walmart store parking areas would have spots that are painted to indicate rv parking. Not have a spot painted for rv parking does not necessarily you cant park.
You either need to search for a sign board that indicates for rv parking or check with the store manager. Its a thing that will depend on the local ordinance and their own local policies.
You cannot assume that every walmart will be welcoming RV's parking overnight and thus you need to cross verify before make a night halt.
Apart from the fact that all walmart store allow overnight parking, it can be a very good option considering the facilities that you may access at a walmart. Use of restrooms,food items, other household items at very reason price makes it a perfect parking option.
Remember that this is not the normal campground parking and just because that have specific rv parking does not mean you will get electricity hookup or water,sewer hookups. It is going to be dry overnight camping or boondocking.
This is an obvious thing but people need to be aware of this so that they can arrange for water, generator and dumps.
Overnight RV parking at Costco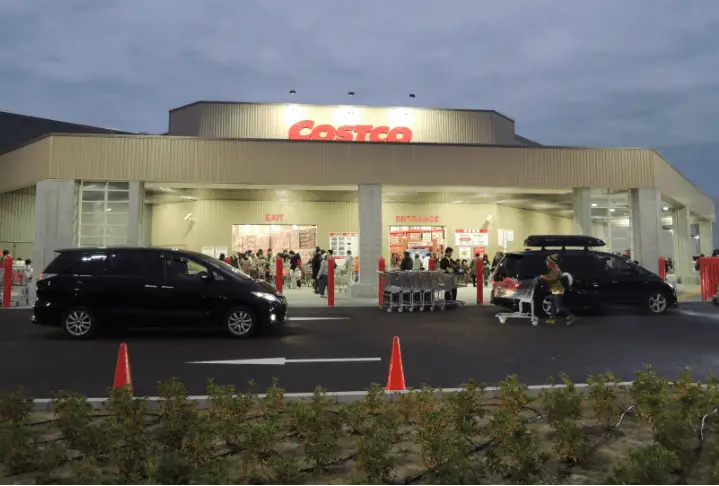 While we do not see any rv parking spots in parking areas, one can try to check with the store manager at costco.
They certainly do not have similar policies like walmart but a generous manager may allow parking at costco.
One good thing about costco for rvers is costco closes down early at night open after 9 thus a occasional rver who wants to use their parking would normally wouldn't disturb the customers and as long as you use the place following all etiquette there shouldn't be any issue.
But yes this is totally on one on one talking with manager and use it only if its absolutely the only solution left.
Overnight rv parking at cabela's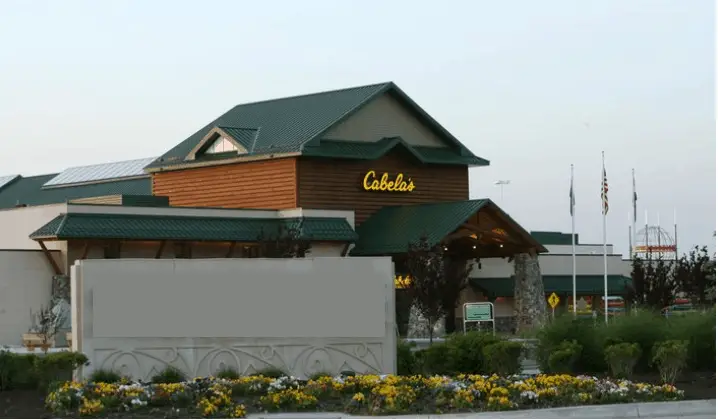 Just like walmart, cabela's the specialty retailer for hunting, camping, fishing has a policy that allows overnight parking for Rv's and trucks.
In-fact they have special parking lots for rv's and you can locate the sign boards for same.
Yes its available but may not be at all of their locations and only select outlets would welcome you. Also you need to be their customer to be able to access the facilities. If you haven't been their customer try taking to the store manager once.
Since they do have a policy that allows for Rv parking, you may even want to check at places where they don't have special parking lots and request for a halt overnight. A generous manager should allow you for a overnight spot.
You will also find paid dumping stations at some of these locations. When you park after taking manager approval and if the parking was not allowed then make sure you don't eave your RV during night, better to stay within it as otherwise security guard who didn't new about you pre-approval may create issues and even towing away of rv.
Many people have in-fact found cabelas rv parking is convenient and you wouldn't face any issues and a great experience altogether.
Overnight rv parking at home depot, k-mart, lowes, target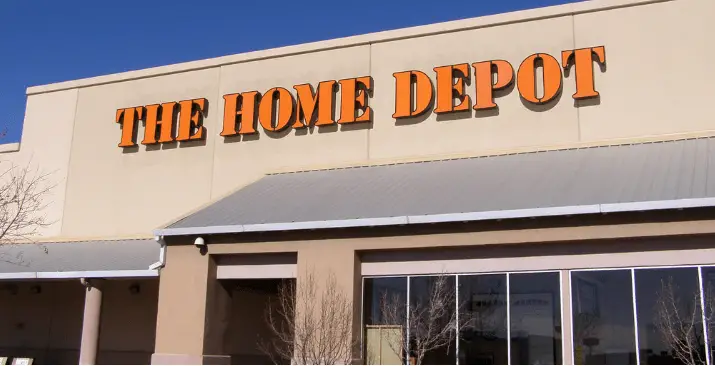 While these are some of the other popular stores across country but they do not have rv parking policy.
These are Some of the other stores where you can try for overnight rv parking.
They do not have any rv parking policies but a quick one on one check with store manager can help you during urgency. Avoid these stores for rv parking unless you have absolutely no other option.
RV Parking at local generous Restaurants
Some of the restaurant chains can also be your overnight parking friends. Bigger chains likes burger king, McDonald do provide special parking spaces for bigger sports vehicles like RV's and mid size trucks.
A good food restaurant where you can also park overnight will only be a treat. Another good thing with such parking is that you may also land up free wifi access.
Restaurant on freeway exits also provide for parking and you can also find food that is at reasonable pricing.
Local restaurant can also provide you with parking but you need to check with them. Also if you had a dinner at their place and if they had that kind of parking space available then may be you can get luckier.
Truck Stops for overnight RV parking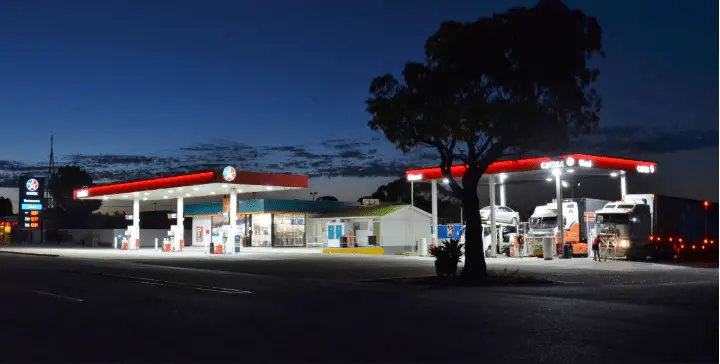 Truck stop are designed mainly for trucks but they are also used by travel trailers and rv's. This one parking option is not a secrete and you will find many rv's parked in truck stops across the country.
While you can park the rv in a truck stop make sure you adhere to all the etiquette that a normal truck owner would.
You need to be careful of your things and keep the doors locked if you are not around (That is just a suggestion so that you don't have to blame anyone).
Also its a great place to interact with different kinds of people. Its good to park late and leave early at truck stops. Some of the major truck stop chains include Flying J, Rip Gariffin Travel centers, Pilot Travel centers.
Overnight RV parking at School on Request
Schools can have parking which will be mostly vacant during night. Even though there wont be any rv or truck designated parking slot your RV may still fit in. But caution. Its not that you drive in park right in. You will have to check with school official before hand.