The great thing about RVs is that, you can enjoy the outdoors and nature with almost the same comfort as home.
You can roam around the country, going places to places. RVing in campgrounds is great, it gives you loads of benefits.
It is an adventure to some extent but not as great as RV boondocking.
So, ever went boondocking in your RV?
If you did, then you know what fun and adventure it is.
Sure, it is awesome to go boondocking but at the same time it can be difficult and questions the safety.
What exactly is Boondocking in RV?
Called by different names such as wild camping and free camping, Boondocking is a very interesting concept that is less known to people but is popular among the campers.
It is also known as dispersed camping, off-grid camping, and dry camping usually on underdeveloped camping grounds.
There are 3 types of boondocking if we look at it broadly.
Boondocking at undeveloped campsites
This is totally off grid camping and you are fully by yourself. Here you wont find hookups or any other utilities. This something that is more adventurous and can be very rewarding if you love going off grid.
Most people think of about this kind of setup when you tell them about boondocking. But, in reality boondocking can any of below 2 types as well.
2. Boondocking at campgrounds but without hookups
When we talk about campground we usually think we will get all utilities like hookup, water and sewer.
But,you can also reserve campground where you wont all these utilities but just a spot for parking and staying.
You need to manage all other things yourself. This reservation will also have a fee which will be lower as compared to parks giving amenities.
3. Boondock at overnight stays
When you spend living at a free parking site like walmart or truck stops its boondocking as well.
Obviously, you cant be staying there for days but just spend a night or so. During this time you wont have the basic amenities needed for RV camping.
Check out my previous guide on where one can park RV overnight for free.
This will be free but you obviously has to check with the authorities at the parking. Basically its nothing more than free parking at night.
Why is it called Boondocking?
The term Boondocking is a lesser-known and rarely used word. The term Boondock is an expression discovered in the United States of America. It derives its meaning from the word bundok, which means "mountains".
Originally, it was used to address a remotely rural area with unsophisticated and unrefined people.
But in its present form, Boondocking can be referred to as adventurous camping on the terrains like mountains.
How do you get water while boondocking?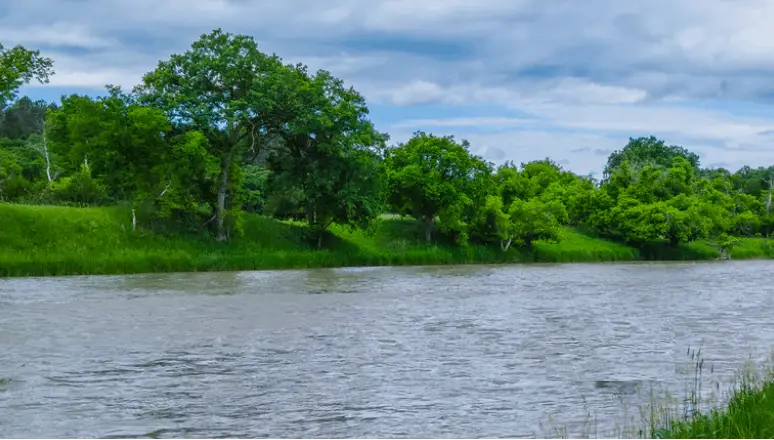 This is another question that people ask. Water is indeed an important factor while boondocking.
You need to carry your own water unless there are any natural resources (river, streams, lake) available at the site.
Also you need to conserve the water while boondocking (i have mentioned some tips at the end of this article on how to do this).
If you can find a campground then visit it for refilling the water. Buying packed water will also keep you ready at the site.
Is it safe to do Boondocking in RV?
As mentioned earlier, Boondocking is a fun and adventurous activity, but it is often carried out on less-developed campgrounds which makes us question the safety of the travellers.
There are high chances of being victimized or facing risks. The main concern would be the area that will be considered "safe" when considering where to park the RV.
Travelling through different terrains and grounds makes the people in the trailer prone to risks like robbery, violent crimes, or firearm crimes.
Another risk would be staying in areas that are new and foreign. If the area is not researched thoroughly, it can be a risk to the lives of people living in the RVs.
The threat could be from the people living in the surrounding area or the wildlife on the camping grounds.
Is it legal to Boondock in the US?
Boondocking in the USA is not a crime. One can go out Boondocking as long as all the rules and regulations are followed.
There are spots and sites designated for people who want to have the ultimate experience of wild camping on dispersed grounds.
However, camping on dispersed lands is only limited from 14 to 20 days. Some cities have rules about parking RVs overnight at certain spots or places, but overall, you will always find spots to spend some time to rest in most of the cities.
Where can you go Boondocking?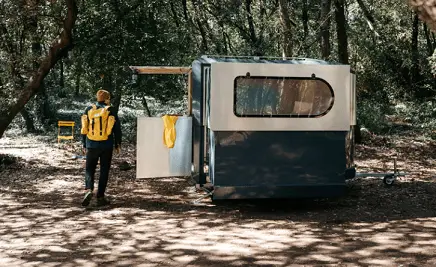 When it comes to free spots for parking your RV, the options are limitless. When Boondocking in the wild, public places and dispersed grounds, forests and farms are the most popular spots among the trippers.
Another popular option is to stay on wild grounds like farms and vineyards near the city with the help of "Harvest Hosts" who are generous enough to give space to the trippers for a few days.
They also open up the opportunities for these travellers to know, learn and experience new cultures and lifestyles.
Except for these wild and adventurous ground, there are other free spots that the tourists can use such as below:
Casino parking,
On-route rest areas
Truck stops
Visitor centers
Retail mart store parking like Walmart
Another popular but lesser developed place would be Boondocker's welcome club which consists of rvers helping other Rvers to stay at the sites.
How and where to find Boondocking sites?

The key to a successful Boondocking is to know the untold rules of free camping.
Half of it comes from the knowledge that you can gain from experienced people or online blogs and vlogs, but the other half can only be learned through experience.
Boondocking requires experience because one can not eliminate the risks and threats without going through them.
One of the main areas where tourist needs experience is to find a safe and reliable spot where you can park your RV and have a peaceful time after hitting the road long.
The best solution to find safe sites and spots would be to follow your instincts.
Choosing a spot from the accessible ground is hard, but knowing if it is safe to stay, there is much harder.
Below are some great and practical ways to find boondocking sites.
U.S. Forest Service (USFS) :
You can use their website to locate various free and paid camping location across united states. Its a great tool for locating on the map.
2. Campendium
This another website/app that provides lots of option for finding boondocking spots. It also helps finding parks and sites that are public and privately owned.
3. Google maps
One can also make use of google maps and find spots that are marked as free for camping. This can be little hard though. You will have to go through reviews from other people to see if the site works for you.
4. Ask other RVers
Word of mouth is much faster way of communication then we think. If you belong to a RVer community talk to people and find about sites they visited. Get to know their experience and try to boondock at same place.
The best thing is to look around and see if the area seems sketchy or risky. If it does, then a search for the new spot.
How long can you Boondock in an RV?
It is not the type of RV that decides how long you can be vacationing in the wild.
It depends on multiple factors.
One could get away for as long as a few months Boondocking in an RV. The real survival trick here is to plan accordingly.
Counting the number of days you intend to stay away, and stocking up your RV with every possible thing that you will need during that time, is the best way to have a successful Boondocking.
As quoted by one of my fellow RVer who boondocks a lot. " if you can not stock up on things like food or fuel for a longer time, look at the route that you will be travelling.Mark thresholds where you would stop to get your groceries and fill up your fuel tank."
It is very important to do this beforehand than leaving it to last-minute because you can run out of fuel and food in an area where they would not be easily available.
In short, as long as you are all equipped and prepared, you will be good for a long time.
What type of RVs are good for Boondocking?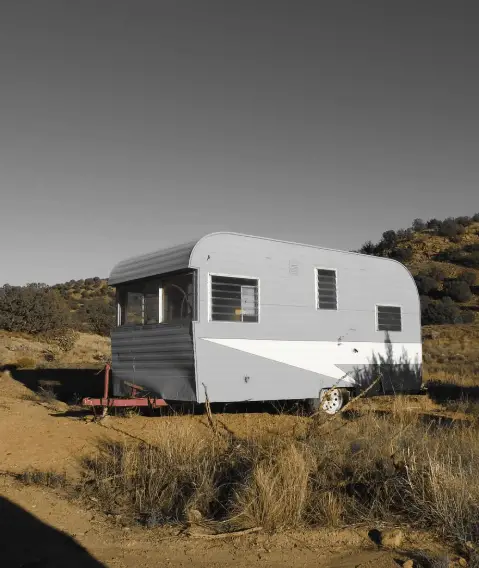 When we look at the types of RVs used by people who are enthusiastic about Boondocking, the options are limitless. Below are all the options that one has:
Class A Motorhome
Class C Motorhome
Fifth Wheel RV
Class Supper C Motorhome
Class B Motorhome
Travel Trailer
Airstream Trailer

Pop Up camper

or tent trailer
Truck Camper
The difference between these classes are their structure, size, and weight. And when it comes to boondokcing in RV, size and length of the RV matters a lot.
Its logical, isnt it?
Bigger the length, harder will be the maneuverability.
Motorhomes
Class A RVs are heavier on structure and size. They range between 20 and 45 feet and can weigh around 20,000 pounds.
They are known for their spaciousness. Being in one of these RVs, you feel like you are carrying a highly equipped and well-constructed house on wheels.
It is built to give you comfort and facilities wherever you go.
But along with the benefits, there are downsides to these RVs The price of these RVs can be very heavy on the pockets. Also, it requires a lot of fuel and heavy insurance.
The size of Class A RVs makes it hard to run on rocky or uneven terrains. This makes them not suitable for boondocking.
Class B Motothomes on the other hand, are smaller, often the size of a typical van.
They are also known as campervans. These RVs are not as sophisticated and cozy as the Class A RVs, but that makes it efficient to drive on rocky roads and different terrains.
Thus class B RVs can be considered for boondocking.
At the same time, the smaller space means limited storage and living space. But they are more affordable and fuel-efficient.
Class C RVs are bigger than class B but smaller then class A. Their lengths are also bigger and makes them not so great for boondocking.
Towable RVs
Fifth Wheel : These are also larger in length but at times can be considered for boondocking if length isnt that high.
Travel Trailers : These are great option to boondock if the size of the trailer isnt that big. You get trailers that can be 10 feet and also those that are 35 feet. So it totally depends what length travel trailer you have.
Pop up camper and Truck camper : These both types of RVs are highly suitable for boondocking.
Truck camper is a form of RV that can be loaded and unloaded from a truck. Pop up camper need to be towed and they can be folded while towing and then at the site you set it up.
Are motorhomes better for Boondocking or towable RVs
If you ask people who often go Boondocking about their preference of vehicle, between motorhomes and towable RVs, you will often find mixed views. The type of vehicle largely depends on people's choices and how they look at both automobiles.
For some people, it is convenient to carry towable RV while others would say motorhomes are a better option. However, travel trailers offer much bigger space and convenience of detaching the trailer from the vehicle.
Trailers are also cost-efficient. But if you are looking for accessibility and comfort of driving, then motorhomes is your best option.
Overall, it depends on the features of both the types that make them unique, and it is up to the buyer to select the best option according to their needs.
Planning and Choosing the right RV Type
For having a memorable Boondocking experience, pre-planning is the key.
The best way to plan ahead of time is to check and re-check all the requirements. While preparing, renting or buying the RV, one should hope for the best and prepare for the worst.
RVs can be confusing or overwhelming, especially if you are using it for the first time. No one likes to be stuck in the middle of nowhere with a huge RV unable to get help.
To make sure everything runs smoothly and following the plan, one should make a checklist to make sure what they would need on the route.
So, How do you prepare for RV boondocking? Follow and check on below pointers.
The most important part would be checking the engine and the motor of the RV.
The generators or solar panels for providing the electricity should be checked thoroughly.
The batteries should be fully charged, the water system should be flushed and refilled with water, and the RV should be checked for any water leaks.
Moreover, the RV appliances and tires should be check and the seams and seals should be inspected.
Lastly, an extensive and finalized safety check should be performed before hitting the road.
RV Boondocking essentials
Boondocking needs and essentials differ from one person to another.
It is important to prepare for the journey while keeping in mind the roads, the terrain, the weather, and the place you are visiting, among other things.
Regardless of personal needs, some of the essential things are needed for every Boondocking trip.
Apart from the basics things in your RV, you would need some things specially for boondocking. The list is as follow:
Lighting in forms of bulbs, lamps, solar-powered lights or fairy lights.
Climate control when the energy from the batteries drains out.
Supply of fuel in case you run out in the middle of nowhere.
Food, whether it be pre-packaged meals or snacks.
Lastly, a fire safety kit and a first aid kit in case anything goes wrong.
Is Boondocking for free?
The whole idea of Boondocking is to make your RV camping experience cheaper and affordable, which means keeping the expenses to the minimum.
When you are carrying a house on wheels, it does the job of saving you a generous amount of money.
You can find and park on free sites and spots, cook your food, and carry your water because your RV can hold it all.
The only cost that you have to look at is :
Generator usage if you are carrying one along
Gadgets for cell and internet coverage
Depending on your route and the destination, the cost for these things vary. Overall, Boondocking is a very cost-efficient way of camping.
Staying connected while Boondocking
It is very crucial to stay connected while Boondocking.
If you are going with a partner or a group, there is a high chance of losing track of people in the wild.
Therefore, it is essential to stay connected and with the people waiting for you at home. Some of the ways to stay connected are:
Using your cell phone and the internet.
Using USB that can be connected to your laptop for internet.
Wi-fi from campgrounds if it is provided.
Mobile modems are also a good investment for long term usage.
Satellite internet could also be used in extreme emergencies.
Marking spots to meet up when all the other technological sources fail.
Some tips or hacks for Boondocking
While Boondocking, one should be ready for obstacles and deal with them as per their knowledge. When in doubt, follow your instincts.
If you are going Boondocking for the first time, don't be overwhelmed.
Lastly, enjoy every bit of the experience and learn whenever there is a chance to expand your knowledge. Boondocking gets easier, fun and better with experience.
Below are some tips that will help you in RV boondocking.
Limit your dish-washing.
Bring pre-wash fruits/vegetables.
Use bucket while having shower to collect water and use that water for other activities if possible.
At times Wipe plates with paper towels.
Park RV in shade to

avoid running AC all the time

.
Do not run AC continuously instead run intermittently.
Do not disturb other RVers out there.
Make sure you make as little trash as possible.
Limit the generate usage.
Do let your friends or family know about your exact location.
In Conclusion
Wrapping it up, Boondocking is often described as a life-changing experience by campers. The main aim is to see beautiful things, enjoy nature, and to make the most out of it while prioritizing your safety, security and well being.
It is important to be prepared beforehand and whenever there is a threat or a doubt, always trust your instincts. Stay safe. Happy Boondocking in your RV!