Last Updated on :
RV leveling is a common issue lot of people face.
On national parks or campsites you would often find parking slots that are not flat for a proper RV camping. During such times you are forced to take help from automatic or hydraulic leveling systems (if your RV has one).
Not all of us have this facility and the only option left then is to use manual RV leveling blocks.
Hydraulic leveling systems are great, they work on a single push button. But, they come with a disadvantage of being costly and also you need to consider their weight.
Imagine you have a class c motorhome with a limited space and not enough weight carrying capacity, you obviously wouldn't want those extra pounds in your RV.
A RV that is not leveled properly can cause a lot of discomfort during your camping time.
It can result in malfunctioning of refrigerator and other appliances too.
Can misread water levels in RV
Kids can have hard time living in the RV
It can be hard to sleep in not leveled RV
It can get tougher to cook inside the RV
What Issue you will face in a RV or motorhome without good leveling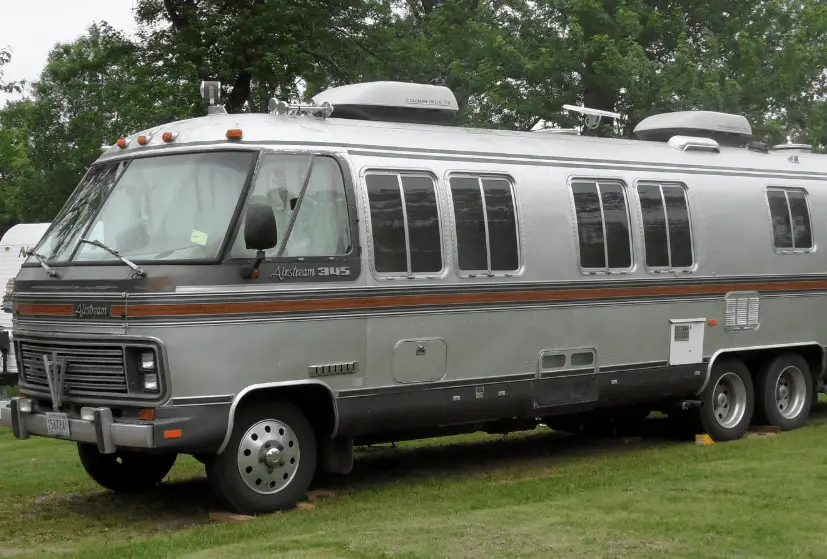 There are multiple reasons why you would need  leveling blocks for your RV. Here 5 main issues why leveling is a must for your RV.
1. Get good sleep on a leveled RV
Leveling the RV is important, it helps you a lot in having good sleep during night time.
A RV that is not properly leveled will cause a lot of annoyance while you are asleep, even opening or closing the doors can be problematic.
Sleeping on a bed that is uneven or slanting will keep disturbing you throughout night. Its hard to sleep for long hours on such slanting surfaces. specially when you share the bed with your partner in a rv rolling over will disturb each other and cause total sleeplessness.
Also Imagine a cup of coffee in your hand on a bed and it suddenly rolls off, wouldn't it be a total mess to a otherwise beautiful day?
2. Your Appliances could malfunction or break
It is not only about how frustrating it can be with not properly leveled RV but also it can reduce the life of your appliances.
A refrigerator on a RV that is not properly leveled can malfunction and its life may reduce.
Read : How long to RV refrigerators last
A unlevel rv fridge can mean the liquid ammonia will accumulate and subsequently the cooling in your RV fridge will reduce, you certainly don't want that to happen on a camping holiday.
3. You will have hard time with kids on a not so leveled rv
If you happen to be a family guy with kids under the age of 4 or less or if you have a new born with you then it can be more serious. You certainly don't want your kids to fall or roll on sides of your RV. And thus having rv or travel trailer leveling blocks is way more important for camping families.
4. Cooking can be a pain
Cooking in a not so leveled RV will only make you leave the camping soon. It can get tough to prepare your meals within your RV when you have slanting surfaces.
This is not exaggeration, ask the one who ended up camping in an uneven campsite without leveling jacks or hydraulic leveling system. It can really become annoying at times.
5. Misread water levels
Water level sensors can misread the level of water if your Rv or camper is not perfectly leveled. This however may not be that drastic but it will read the level incorrectly and you know how important readings are when you head for a long trip or camping.
Read : How many gallons of water do RVs hold on an average
How important is leveling a rv
It doesn't matter if you have a class A motorhome or a class c motorhome or any other camper when you want to have a leveled RV during camping.
When you talk about campsite or national parks its not that you will need the leveling jacks on every one of them. Most of the parks will be leveled but you never know. Also not all parking in a campsite are same.
At times your neighbor may get a perfect parking lot which will not even need a inch of leveling block but your rv isn't leveling at all. That can happen to anyone at anytime on any campsite.
A little slope can be enough to disturb the RV leveling. Using levelers is definitely a personal choice but having them wouldn't be a bad thing.
Funny part is once you buy the leveling blocks and start using them you will ask yourself how did you manage without them earlier (that's what people experience). RV leveling system (may it be manual or automatic) should definitely be on your camping checklist.
How many camper leveling blocks do i need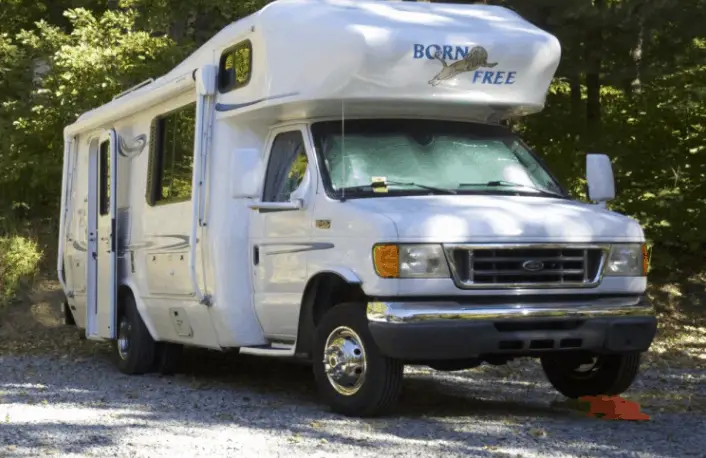 Answer to this question cannot be common to all. It totally depends on your RV, campground conditions. Judge the height of you RV by stacking in blocks under the tires.
A soft ground would need more blocks as there is chance of pushing the pads into earth a little more. When you buy the leveling blocks you would get them as a pack of 10 or more. You would at most need to use them on the three axles max and keep one tire free at minimum.
Depending on the tire position you can combine multiple blocks to form leveling for one tire. You however may not need 10 blocks but its best to carry for emergency. You can interlock and stack the leveling blocks as per your need till the RV is perfectly leveled.
The leveling blocks are designed to be sturdy and can handle the RV weight as long as you buy from reputed and trusted brand. You can expect the pack to be mostly of a weight less than 8-10 pounds. Also it is better if you do not have block stacking that exceeds a 4 inch height.
Different types of Levelers for RV
Manual levelers are of types blocks, ramps or screw drivers . A screw driver type can handle weight that is much less, use them if the weight is less than 2000 pounds like a travel trailer or pop up camper.
If you have a heavy RV that weighs ore than 20000 pounds then go for blocks. Block type levelers are usable for upto 40000 pounds. While Ramp type are usable for upto 30000 pounds. Screw drivers type are also not good for soft surfaces.
Block type levelers need more than 1 attempts to get them working for your RV. On the other hand ramp or screw driver type can work for you in just one attempt.
Cost of RV or camper leveling blocks
A hydraulic leveling system is better to use but its costly and thus leveling blocks can come good. They are less costly and affordable. Also they weigh much less and can be easy to carry in your RV. All you need to do is do the set up initially and then you wouldn't have any issues.
A RV leveling block on an average can cost you anything around $30. You would normally get them as a pack of 10 or even more in a bag that you can easily carry during your camping.
Here are some cost examples.
Camco Heavy Duty Leveling Blocks : Camco is really a trusted brand for leveling blocks, do check current price on amazon.
Tri-Lynx 00015 Lynx Levelers : This pack of 10 levelers cost around $28
Camco FasTen 2×2 Leveling Block : This can be baught at $34
Leveler Ramp Chock Multi-Leveling Blocks : $27
LT-80020 LEVEL-TREK LEVELING BLOCK : $14
Camco 44600 Leveling Block : $19
Hopkins H22-8200 Leveling system : $20
Where can you buy RV leveling blocks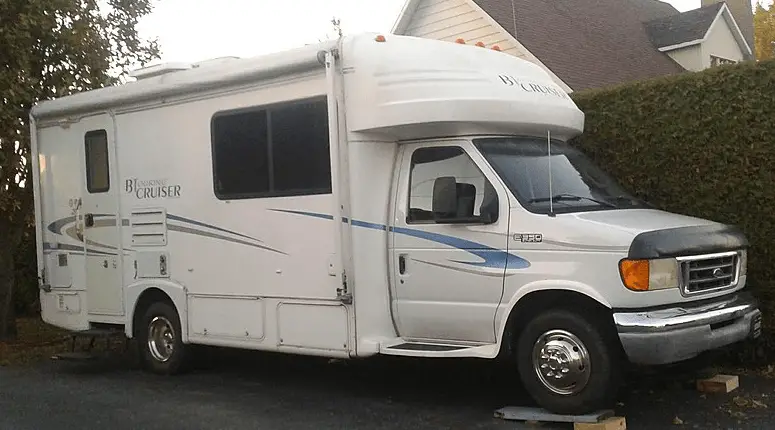 The most convenient way to buy RV or travel trailer leveling blocks is to buy them online. Mega retailers like Walmart, Amazon are the better places to buy some of the best rv leveling blocks online.
You can also buy rv levelers from sites like campingworld, ebay and several other online shopping portals. Brands like camco, lynx are mostly shopped by users and also have good reviews.
You can also walk in walmart store or any other local RV parts/accessories store to see, feel and compare the sizes before buying them.
You do get warranty for the RV blocks which can be anything around 10 years or even less.
One can also build their own homemade rv leveling blocks at home. But better go for ready-made which are sturdy and safe to use.