Last Updated on :
Buying a RV is a big decision as it is costly and a big vehicle. And thus, there are many things come with it. Its a lifestyle and need to be bought after proper thought process. It needs space and storage which is much different then a normal car or smaller truck. In this article, we will discuss pros and cons of owning an RV, camper trailer or a motorhome.
So, thinking of buying a RV? No doubt you are here to analyze the advantages and disadvantages of owning the RV. Before I start with the detailed article, here is the quick summary of pros and cons of owning an RV.


Pros of Owning an RV
1. Adventure life while you travel with comforts like home
2. Better than living in a hotel, Can prepare own food in RV
3. Reduced day to day expenses
4. Can carry pets wherever you go
5. Unlike other travels plans, packing and unpacking is easy
6. Can become part of RVer's community


Cons of Owning an RV
1. Brand new RVs or Motorhomes are expensive
2. Needs regular maintenance
3. Storage space is needed
4. Depreciation is high
5. Maneuverability is tough
6. Limitations with interior space
7. High insurance and fuel costs
Hopefully the summary has got you going, that was just to make sure you are ready with all you need to know.
Now, lets go through all the pros and cons of RV in detail. It could be a class A or class C RV. Or it could be a smaller RV like pop up camper or a travel trailer or a stylish fifth wheel. All of these tend to give their own pros and cons. Lets see the pros of owning a RV first.
1. RV life is an adventure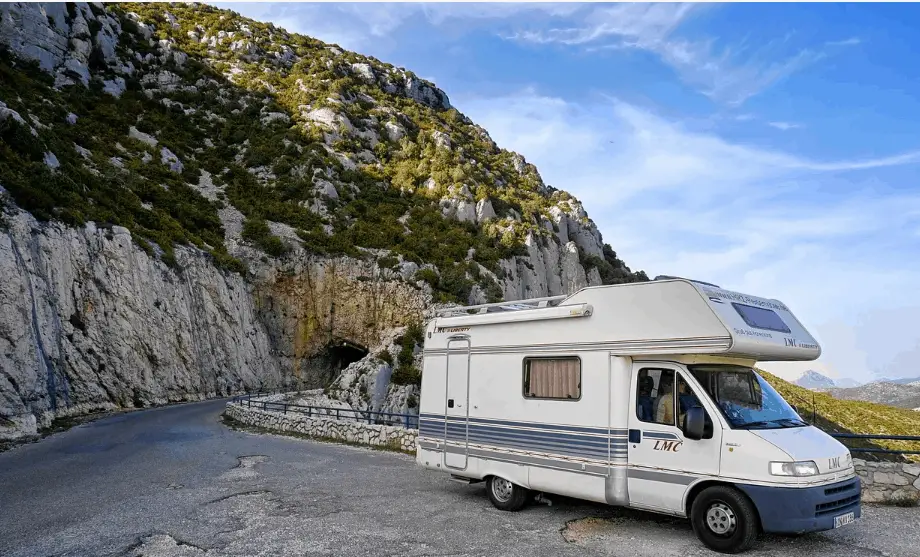 Living in a rv is an adventure that you cannot experience living in a hotel. Its like your home away from home.
You move with all the necessary things that you and your family would need to live a relatively comfortable life and enjoy the nature at the same time.
Isn't that wonderful?
You can move from city to city, state to state and yet get the experience of home. You can cook your own food, sleep in your same bedroom, it almost feels home. And thus its not surprising that so many people around the united states opt for full timing in rv.
A motorhome like class A is almost a luxury hotel on road. You get amenities that will put your normal home to second spot. Awesome living area, classy bathroom and spacious bedrooms, what else can you expect.
Its a life you cannot get living in a home at one place in the city or even scenic mountainous region.
It gives you freedom to roam and see the places you desire. One day you could be living along the coast of pacific oceans and the other day in the scenic beauty of a national park. It gives you sense of freedom and mobility.
With RV many people go from state to state and see places which otherwise would be difficult to see. Since you have all your things moving with you, you don't feel the need of going back to your home or hotel.
You can explore places with much freedom and be worried about nothing. Also, with campgrounds/campsites everywhere, it becomes more easy for you to do the setup required for your travel trailer or motorhome.
2. Rving can be better than living in Hotel
A motorhome feels much like home. You can cook your own food inside. Living in hotel can be costly and wouldn't give you the feel of home. With rv its like living in your own home.
You will have control over all the things that you can do and cannot. You will be using your own stuff like cooking items, bedroom things like bed, bed-sheets.
Using your own stuff makes it more comfortable and gives feeling of home. Also, you can keep things that you must be using at home and you don't have to adjust to new stuff.
If you are planning for trips and stay in hotel, you would need to adjust to new things and it may not be as you had expected. Costs will also be higher.
Also, when it comes to food, restaurant may always not be as good as you wanted it to be, specially with the prices that you pay.
When you go to places that are more of vacation type or tourist spots, you will also find that hotel bookings will be hard to find. And you may need to book them well in advance.
Cancellation may not be possible with full returns always. So, with hotels these things will always come into picture. And with rv? Well, its upto you. You make a plan at night and you are off there the next morning, That's the freedom with rving.
3. Less expenses possible with RV
RV lifestyle not only gives you freedom to explore but also can save you lots of money. A hotel in average area in the united states can be more costly if you compare the weekly or monthly rates basis.
Also, finding hotels in popular area will mean cost will be pretty high. On an average if you see, an rv or camper trailer will be less costly and thus you can save a lot more. There are options of renting rv as well.
On an average renting a class A rv can cost you in between $130-$275 per night. Lower end rv's are still less costly and you can rent a rv at as low as $50 per night. A travel trailer can be rented at $50-$150. Class C rv comes at price of around $100 to $220 per night.
Overall, the per night prices are good and can make for a good saving if you compare with hotels at popular locations.
One of the reasons why people avoid traveling or vacationing is because of the living costs and with RV, these costs can be lowered a little bit.
And apart from all the advantages that you get rving seems to be a good way of holidaying or vacationing.
Most full-timers choose the rv lifestyle because of the same reason. Owning a house now has become a big money asset and it comes with lots of other costs and thus the RV full timers have increased considerably.
Lots of couple shift to full-timing with the intention of living a simple, less costly but yet adventurous and fulfilling life. People save money over years and try opting for this kind of lifestyle.
Economical life does not mean you compromise on basic things but living with things that are mostly basic to live day to day. And with RV's this is possible as you dont necessarily comprise on basic things and yet live a comfortable life. Check out this list of essentials you need while RVing.
4. Awesome sight seeing possible with RV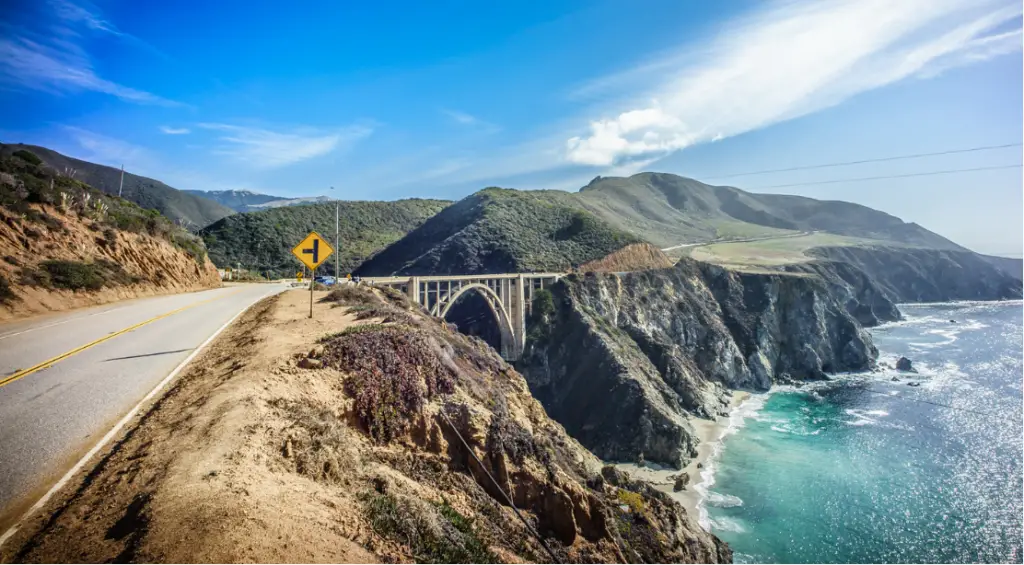 Traveling in RV is fun and what it does is, it gives you great sight seeing ability. A benefit you wouldn't get traveling in smaller and a compact car. While you travel through the national parks or mountainous roads, you get great views across the united states.
With windshields being bigger in motorhomes, you get better views all while you are travelling. That may no be possible with your car.
When you go on vacation in a hotel or rent an apartment , you get access to sights that would be in and around the place where you reside but with rv its so much flexible.
While you are in the way to your destination, you like a place and you can actually camp in he vicinity. You get chance to see places in a more better way.
Rv is your home on the road, that you can park in a campsite or a public parking and start exploring, that's the beauty of rving.
When you are headed for that final destination, you never know you can like a particular place more and then you can just stay back and enjoy that place if you are in your own rv.
You don't have to book a hotel or an apartment, just get a place where you can park the rv and start the stay. With rv culture being so much popular in the united states, finding a rv park nearby shouldn't be a problem. Also, With rv gps, infact this can be more easy for you.
RV parks also include amenities and facilities that can make living much easier. Find out here what amenities you generally get at RV campsites or parks.
5. With RV one can cover regions less accessible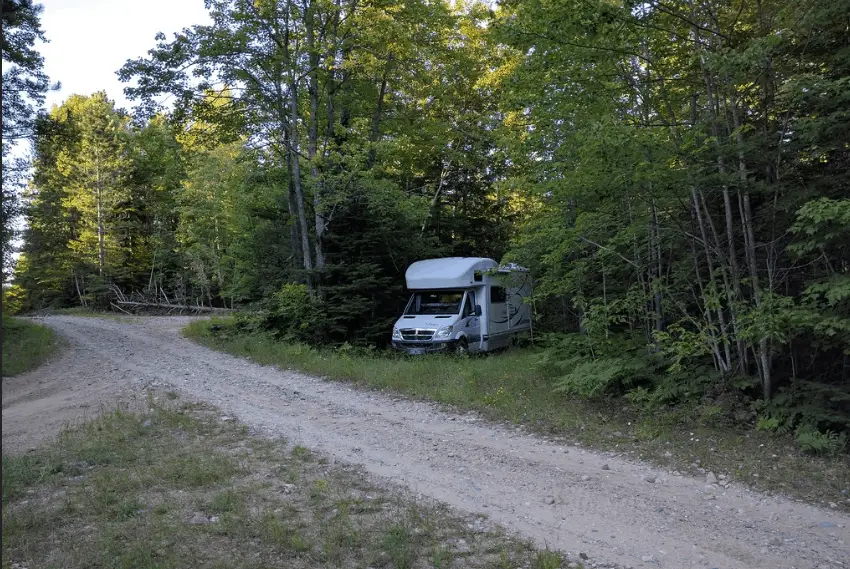 With rv it is possible to explore areas that are less accessible. Getting a hookup near a National park can be great, you can just park the rv and enjoy the regions without having to go back to hotel.
Tent camping can be great but its not always safe. RV's are like your homes and remote locations can be covered when you have a rv with you where even hotel may not be available or could be far away from there.
Areas that sparsely populated also have less hotels and thus a rv could be a great option to explore such areas.
Most scenic and beautiful location are those that are less populated and are less visited. If you like such places then exploring them with rv is a way to go.
Recently we had a great trip near mammoth lakes near Yosemite and with very few hotels and apartment in the area we thought rving would have been the better way to go there.
Also, finding a decent hotel can be tough at good budget. Even most of times you would see that hotel bookings need to be done well in advance.
RVing is a good way to explore even such places which you would call a proper city. Lets explore other benefits of buying a motorhome or rv.
6. Prepare own food in RV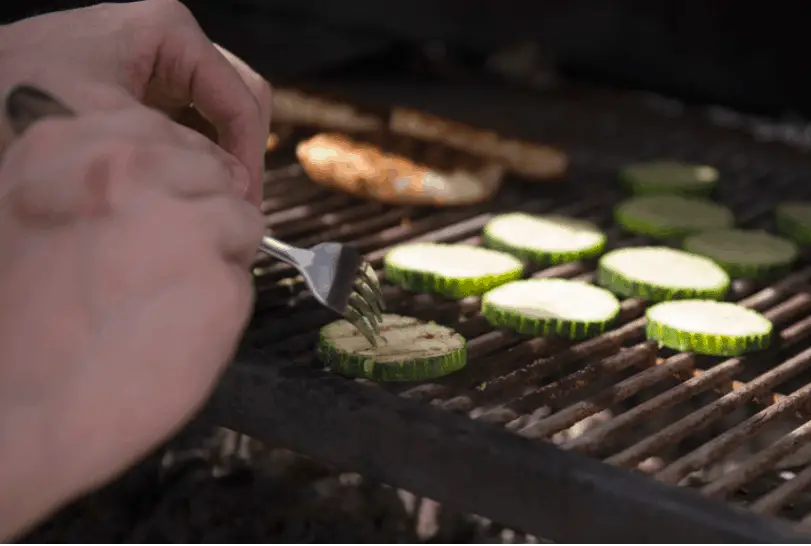 How many times have you ordered that food from that local restaurant and found it awful? Many times right. How about your own food during that awesome national park visit. How about that roadside grilling and an awesome home made juice? Great upside/benefit isn't it?
Cooking in rv gives you that freedom to cook as and when you want. Get yourself parked in public parking and prepare that mini meal and eat while you enjoy the tv.
It gives you a different approach to the travel. This is not possible when you are heading for your destination in a compact car. Off-course you will find that roadside McDonald or other eating outlet but cooking your own food in rv is a home feeling. You decide whats your mood and cook what you like.
7. Connect with people and be part of a community
This is one of the best advantage that you get with RV. While camping at campgrounds you get to socialize with people camping around you.
This not only means you get to know people, make friends but also can be of great help. While at camping ground you may face challenges and thus people around you can be of great help.
While you are at a hotel or an rented apartment you hardly get to talk to people living in other rooms or even ask for help. When you have tens of people doing same as what you do, you get that feeling of safety and protected. That's the beauty of camping. You feel like minded and get the feeling of friendliness.
You become part of that community, people who rv all the time also have groups. You get involved in the talks if you have like minded people around and your overall social life enhances.
With people around you, you life experiences becomes better and you get to know more people and different views. This only makes you happy and a better social life.
People stay in parks for days, weeks and with such long duration you are bound to get similar people and friendships that go beyond those parks. Have seen people sharing food, preparing dinners together when they did'nt even knew each other before.
Kids playing together, women sharing those little things. And have seen people bonded for life time starting their friendship,love from the same campground. It kind of gets you close to other people doing the same stuff.
8. Packing, unpacking is relatively easier
Just think of about this, how much time will you need to prepare to pack for an upcoming hotel stay. Well, i feel that's a big part of your travel to hotel holidaying. Aren't you worried of over-packing with lots of bags or missing out things when you head out for a hotel stay? Don't you feel the bags will be too much to carry?
With RV, forget about all those things. If you RV often, you would b ready any time. Your things would be ready inside the rv. Yes, its little difficult to get started initially, but once you are all set with rving many times its much easier.
It becomes routine kind of thing for you. Packing for rv can at times be difficult but with time you know what all things you need. And perhaps you can do the packing well in advance.
But overall, since you will have so much space, you can accommodate all the things that you may need while heading for that awesome travel destination.
How about unpacking? You don't have to be much worried about that too. You can just keep the rv as it is once you return back. And then unpack as and when you feel to do so.
9. Can carry pets in RV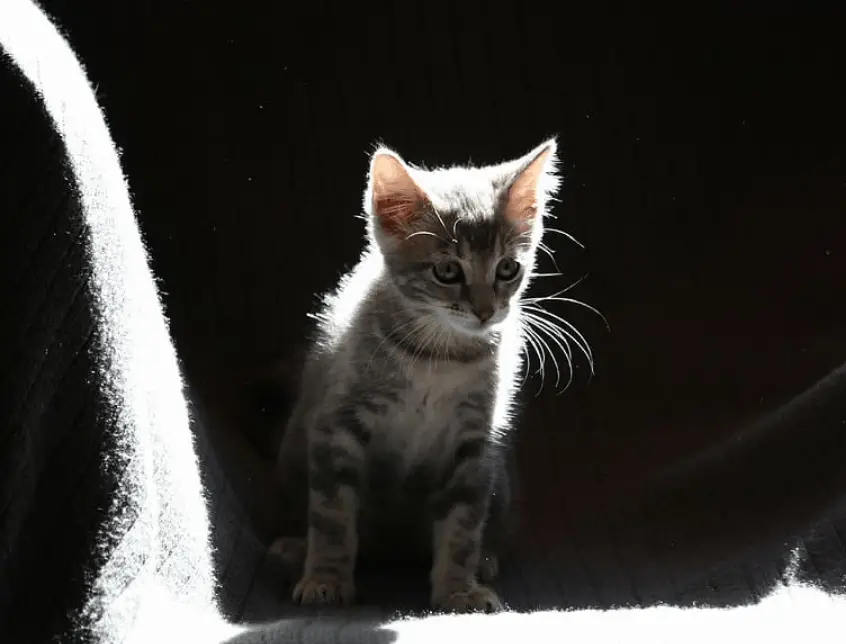 If you cant live without your pet dog or any other animal then RV is best for you. With RV you just get to take the pet animal where ever you go.
Dogs or cats or any other animal, i am sure they too like the rv.
You can take pets with you where ever you go and it isn't a pain. They get their own space and you enjoy the travel together.
Since the space is also bigger, your pets too don't miss the home and its a comfortable stay and travel. Even at campground, the pets can get their own things. Not all campgrounds allow pets though.
Cons of owning a rv
Alright, RV's seem to be having so many benefits. Isn't it? But, many of us would definitely have questions that make us think whether you should really buy a motorhome or not. Well, lets deep dive into understanding the disadvantages of owning that big class A rv or a smaller travel trailer (rv's in general).
1. Initial purchase price is high
A motorhome or any other rv lik travel trailer or fifth wheel is a great vehicle to own but the initial cost of ownership is high. If you plan to buy a new one than the prices can be really on the higher side.
For example, a class A motorhome can be bought in a price range of $75,000 to as high as $50,0000. Thats a huge money. Not that all rv's come at that high price. Lower end rvs like class c rv comes at a price range of around $50,000 to $120,000.
Towable rv's like trailer or fifth wheel can be bought at lower prices. A fifth wheel is more costly as compared to travel trailer. It comes at a price range between $40,000 to $100,00. A travel trailer on the other hand can be bought in a price range between $20,000 to $45,000.
It all depends on the brand, rv type you want to buy and the kind of amenities to be fitted inside. Overall a decent rv price is on the higher side if you want to buy a banded new one.
However, the used RV prices are o the lower side. But, if you are planning for a full time living a new one will make sense and used one may not be the one that you want.
A new branded RV may not be the right choice for someone who would hardly get the rv on road once or twice in a six month though. If you have good usage then having a new one makes more sense.
2. Needs good maintenance
One of the downside of owning a motorhome is the kind of maintenance you have to do. Having a good motorhome or any other RV not only needs initial high cost investment but also needs good maintenance over the period of time.
Its a vehicle that has to be taken of good care else it can quickly become house of problems. Timely maintenance in case of all types of RVs is a must. Things like roof, floor, awnings, can damage if not sufficiently protected.
Specially during winter times, the rv needs good storage and covering else they can become hard to get on road during the next season. Winter storage means you either have a good garage or you rent a good space.
Thus, the overall maintenance costs are also high and you cannot compromise on that.
Taking your rv to a repair dealer will mean a good $100- $200 hour charges or even more. Apart from seasoned maintenance, you will also need to make sure things like plumbing system, electric systems are working fine and making proper repairs, replacements from time to time.
For travel trailer or fifth wheels when you have moving parts, the maintenance increases. Specially with slide outs and other parts that fold or slide, the maintenance need to be done in timely manner.
Its just like your home and with continuous use, you will see things getting worn out and may need periodic maintenance and replacements.
Motorhome engine too needs good maintenance and visiting rv professional for repair is a must every year or six months.
3. Needs storage during winter and when not in use
Not keeping your RV or camper stored and properly covered during winter and snow fall can lead to permanent damage to your rv. You need to keep the rv protected during the winter times.
For this you need to have a good garage that fits the rv properly. Else you may need to rent a space for the rv. Storing a rv not only means having a space and covering for the rv but its a process and you need to make sure certain things are followed.
For example, the plumbing system needs proper draining before going for the storage. Batteries in the rv need to stored separately. Other things like refrigerator in the rv should be properly cleaned before putting into storage. Else the creatures like rodents, rats, insects will attack the rv and you will be left with repairs before taking the rv again on road.
Storage tanks need to drained and for plumbing systems you need to use rv antifreeze to winterize it properly.
A falling temperature can otherwise damage the rv pipes and that will need replacements that will be much more costly for you. People also rent motorhomes or travel trailer so that they can avoid storage issues with them.
4. Looses its value quickly (depreciation is high)
RV's in general are high depreciation assets that loose their value quickly. That's the problem with RV ownership. The moment you get them on road the prices start to decline.
That is, if you bought a brand new rv today, tomorrow its value isn't going to be same or it is going to reduce.In the first year itself, the value decreases by 15-20%. Within like 5 years the values will be reduced to 50% or even more.
It all depends on the condition of rv though. On an average a motorhome like class A losses its value close to around 45% in 5-7 years. Same is the case with other rv's as well.
Such high depreciation means you cannot sell you rv easily(considering he payback you will get).
Will you be okay with selling your class C motorhome selling at $15,000 that you bought for $75,000 just 3 years ago? That hurts isnt it? But, that's the case with motorhomes.
They loose the value no matter what. Every year new models that are equipped with enhanced things come to market and thus, the value of older ones is reduced.
This can be taken as an advantage too, how about getting an used rv in the first place itself? That would be a good deal provided you don't end up buying a lemon.
Getting a used rv without issues needs good luck and proper checking the rv before buying it.
Such high depreciation is also the reason why so many people buy used rv. Buying a used rv is however not for all as that could actually turn out to be more costly depending on the rv condition.
For first time rver, used rv can be a good option though as you wont be spending much. But, you need to take help from rv inspection specialist just to make sure you are getting the right piece.
5. Big vehicle and maneuverability is tough at times
One of the things with rv's is, they are big and that can be intimidating. Specially for new rver, this can be tough. Things like backing up, making sharp turns or u-turns can be hard.
Towable Rv's like fifth wheel, travel trailers are more difficult to handle. You always need to be cautious with them. They tend to be of lengths that are much larger for towing. On an average a normal travel trailer tends to be around 15-22 feet in length.
Also motorhomes like class A or class C are in lengths bigger than 25 feet. Moving such bigger vehicle on roads can be tough for a new rver. Overall weight also is on higher side.
A weight of more than 15,000 lbs means you are handling a vehicle of completely different nature. Its nothing compared to a car or a small truck. You need to have very good control.
6. Campgrounds slot finding can be tough
Finding a proper campground where you can park the RV can be hard at times. Many popular campground where you are located or want to go could be already booked.
Many a times popular regions will have bookings for months. That could be a pain. Even at times, finding public parking for RV can be tough.
Even though you will see so many campground all around the united states, but still getting that slot at times will need a little booking in advance. RV being such big vehicle you cant park it anywhere just like that.
Overnight parking cannot be done at any places and you need to find proper place where such parking is allowed. Some bigger stores like Walmart, cabelas allow such overnight parking on request. But still, parking a bigger length rv is an issue you have to deal with.
7. Dumping RV grey and black tanks can be hard thing to do
No doubt RV is like a home away from home. But, there's a problem. You need to dump the grey and black tanks yourself. Grey tanks hold the waste water from shower and sunk where as black tank holds the output from the toilet.
That is the job you need to do. It however may not be taken as bad by many of us. But, for new rvers or people who do not like such kind of jobs to do, it will be an uphill task. That's the disadvantage. But, if you are okay with this then it shouldn't be a problem for you.
Another thing with holding tanks is you may need to clean them periodically. Sensors used in those tanks at times malfunction and thus, will need replacement or repairs of those too.
So, there's a lot of work to do here. So, you get good life on roads with your rv, but you also do the hard work which will definitely be not needed when you are in a hotel or at home or at an apartment.
8. Space may not be what you would like
Even though i said that rv could be a perfect fit for you for full time living, it can however be difficult to adjust with the kind of space that you will get.
A vehicle on road no matter which class, can always fall short in terms of space. For a couple with single child or no child it can make sense. But, if you have more children then with limited space it could be difficult.
You are always left with little room to move around. Yes, RV's like class A are massive and provide for much better space. But, for a longer vacation or holiday or full time living, things may get little different.
As, for longer time spending in RV things get accumulated and also the things packed inside will be more. You also need regular cleaning, maintenance.
9. Limitations to go to certain places
Yes, i did say in "RV ownership advantages", that with RV you can explore less accessible places. And here again i say it is a limitation of owning a rv.
A rv is a big vehicle and at times the height of the rv could limit its passing through certain zones. A big vehicle of more than 10 feet in width may not be suitable for narrow or city roads.
Also, if you own a big RV more than 35 feet, then there are chances that you may not be allowed to some rv campgrounds. Campsites have length limitations and your rv better be within that limit.
On a average class A rv tends to be around 35 feet in length, a travel trailer around 25 feet and class c rv around 30 feet in length. Travel trailers have different length restrictions as compared to motorhomes.
All in all a little confusion in terms where you can go and where not. This means you need to be aware of all such restrictions at the destination you are heading.
Thus, i say a bigger RV means restrictions and you need to be cognizant of those.
Conclusion
A RV is a great asset if you use it wisely and more importantly take care of it with proper maintenance and storage. Its a high depreciating vehicle and you need to be sure if you want to go ahead with a new branded one or a used one. Its an adventure and a beautiful lifestyle that can be so much satisfying, to see the world and places in a different way altogether.