Last Updated on :
A recreational vehicle, usually simply referred to as an RV, is a mobile vehicle which comprises of accommodation space and amenities.
Among the type of RV's, you have option of towing one's and the motorhomes that have their own engine.
RVs can be intimidating due to their sheer size. The average driver is not used to driving vehicles that big. However, that should not put off. I am eager to show you exactly why RVs may be the way to go, especially during the summer.
Traveling in an RV gives you freedom and also it can be cheaper as compared to staying in hotels. You can explore less accessible areas and also spend as much time as possible at a place. Things like boondocking, dry camping can in-fact help reduce the costs further.
So, thinking to buy an rv and go RV camping? Before you go head with this thought just go through this entire article to know what its like living in an RV. Sometime people have sky in pie idea and things don't turn out to be the way they wanted.
I am not scaring you off. But, its better to know. Chill. RVing is in-fact much more fun and easy. Lets get started. More than 1 Million people live in RVs full time. They don't live in a home but live inside the RV 365 days a year. Yes.
Living In RV May Not Always Be A Financial Solution
Many people want to become minimalist and go the RV way. This works for many people as you can live life at minimum costs but that's not true for all people.
There are costs involved with RV that can shoot your budget. Having said this, a plan right from the beginning can help you achieve your goals.
Any type of RV like travel trailer or motorhome has expenses related to its maintenance, winterizing, storage and modifications. Its insurance, upgrading costs can shake your budget.
Also, RV's are high depreciating assets.The moment you get them on road they loose their value. This is significant specially during the first 1-3 years.
So, are RVs a good financial decision? Is it a good investment?
Well, technically speaking, for anything to be labeled a sound financial investment, it must bring profit. That is, it must rake in whatever you spend and some more, or simply increase in value, thereby increasing the value of your net assets.
On that basis, I would like to be upfront and state that a RV, like any other vehicle, is a depreciating asset. What that means is that from the moment you buy it, its value starts dropping. So, one would not quite call it an investment.
However, how I like to see it is that you are investing in a lifestyle. An RV may never make you money, but it will open a way of life like you have never seen before. Some things are worth more than money – we call them experiences. You can take my word for it.
Used RV Can Be A Good Option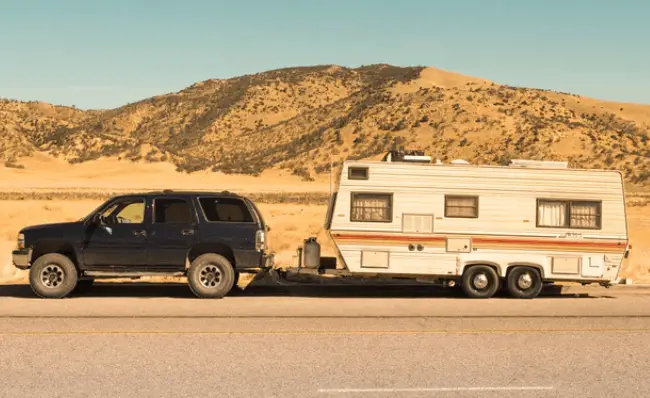 Whether to go for a brand new or used one is confusing. Each choice has its perks and its undoing. Well, let's get right to it. I will lay out both sides, and you can decide which one suits you better.
A new RV will be much more expensive – that much goes without saying. Depending on the features, your receipt can rack up quite a number of zeroes.
The insurance premium for the RV will also be high. One of the factors that insurance companies factor in when calculating what you owe them every month is the age of the RV. When it's brand new, the premium rockets.
On the bright side, new RVs come equipped with the latest in technology. While we humans are masters of complicating our lives, we are also very good at simplifying it.
Every quarter, companies come up with new and better solutions that make life easier. A difference of five years in the production of RVs can cause stark contrasts in everything, from comfort to sophistication.
New RVs also come with the added assurance of good shape. There is no risk of prior wear and tear. Everything, including the spare parts, are in ideal shape.
On the other hand, old RVs are also a good deal. Needless to say, they save you a ton of money. People looking to resell their RVs are not usually the type to demand exorbitant prices. You can get a relatively good RV for a very modest price.
In addition to that, insurance companies won't be breathing down your neck with high premiums. Used RVs are generally wallet-friendly.
What's more, you can rebuild and redecorate your RV as you like. Used RVs are much easier to tinker with and change to your liking.
On the flip side, you may inherit some real problems if you are not careful. You must be very keen and thorough before completing any purchase to avoid buying an already extensively damaged RV. This is partly achieved by auditing your seller well before engaging in any deal.
Used RVs may also cost you some extra bucks in the long run in terms of upgrades. Sometimes, you'll have to dig deep into your pocket to keep up with the solutions I earlier mentioned.
I hope that was black and white enough. I know when the time comes, you will make the right choice.
Getting A Right RV Is Crucial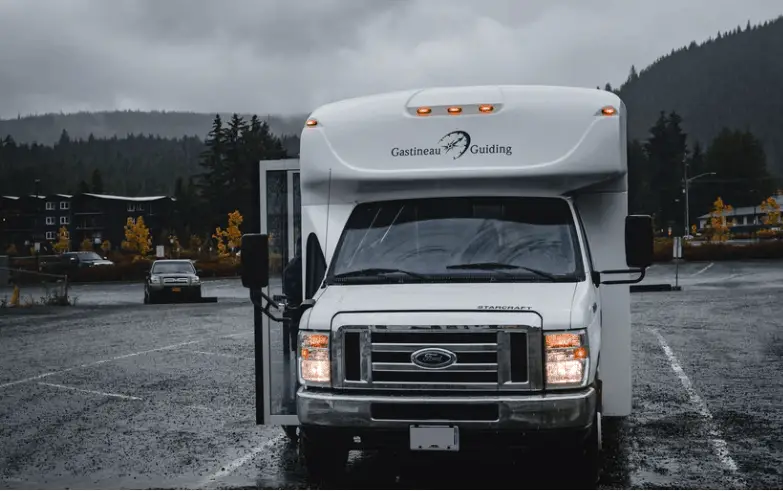 There are several types of RVs that one can choose. You have travel trailers, fifth wheels and pop up campers that need to be towed. Then there are motorhomes which include class B, Class A And Class C. Check out my complete guide on motorhomes type.
Each of these vary in size and how many they can sleep. Their costs vary from just $5000 to more than $150,000. Its upto you want type of living you want. You get luxury in form of class A as well as modest pop up camper or truck camper.
Getting the right RV is important. A wrong RV can make you spend more on it for mods or you may end up buying a RV that wont fit your needs at all. Many things can go wrong with the brand new RV let alone a used one.
Buying a used RV can be tricky. A proper inspection is a must to avoid buying a lemon. Some things that need to be avoid more attention include roof, tires, engine and water damage.
Full-time Living In RV Is Very Common
Yes, you read that right. That is what the people beating all odds and spearheading this remarkable transition are being referred to. It has become a revolution.
Believe it or not, one million people in America live in RVs, and I'm not even counting the people who love sightseeing or traveling in them. A cool ONE million individuals have ditched whatever they called home, and decided that the RV way is the only way.
Most of society frowns upon anything they consider new or different. Any changes in the way of life are resisted with no good reason, especially by people who raised you or grew up with you. It is their way of imposing their lives on you.
However, I encourage you to embrace change. If you do so, chances are you may have this strange burning desire to have the RV experience by the end of this article.
You Don't Really Have To Buy An RV – You Can Rent It
RVing is so much popular and hence you have limitless options to try out before investing. There are several RV renting companies out there. People who don't own an RV can rent one for weeks, months and even longer.
The costs vary depending on the type of RV you get. Companies like RVshare, Outdoorsy rent out RVs that are listed by individuals. Renting a RV before actually buying a 100 thousand RV is a sensible thing to do.
Trying out different types of RV will help you understand your and your partners needs better. With RV you will be putting in a lot of money and using a similar type of RV can help you understand if it really suits your needs.
Doing research can help but renting out a few times will be much better approach. Try renting the same type of RV you have in mind. Also, sometimes trying a different type can also help you compare. So, try different options before you jump on buying a brand new RV.
A Good Insurance Coverage is A Must
Insurance is much more important with RVs than with cars. In both cases, its important but if a RV breaks down and you don't have sufficient coverage then it will be much bigger costs incurred.
Their insurance coverage costs are high but still you need to get the right coverage else you will be seeing a monthly budget that will go all wrong.
There are several things that can go wrong. A broken awning, a stuck slide out, burst tires or things can get stolen at the campground.
You are continuously moving and expect things to go wrong. Selecting a right coverage is important too. Understand what you are getting with the premium you will pay.
There are a lot of people who do not understand how insurance works. It is only when they need to claim do they realize about things that aren't covered.
Read my full guide on what exactly do RV insurance cover. Its worth understanding the insurance when you will paying so much.
If you live in a harsh weather regions then go for a plan that covers water damage or other weather related damages. Full time RVers need to pay special attention to this as a single mistake can wipe out your months and months of saving. So, be careful with what insurance you get.
Its Possible To RV On Budget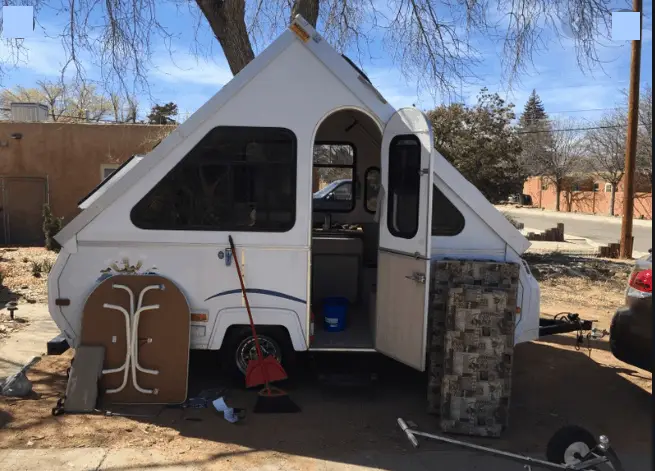 RV living is not only for those with heavy pockets. Anyone with little saving can start RVing. Used RVs can be bought in as little as $4000-$8000.
Pop up or tent trailer are the simplest forms of RVs that can be towed behind any car. Similarly, even hard sided travel trailers can be bought used that can cost less than $10,000
The fact here is you can get an RV at low cost. What about costs after you start camping?
Well, there are several ways you can camp with minimum costs. Boondocking or dry camping is a way to avoid campground costs. With boondocking you don't get hookups but you also don't have to pay for the night stay.
Even with campground you can get club memberships that reduce the overall costs. Also, with smaller RV's the maintenance costs are also reduced. You don't have to bother much about storing a small pop up tent trailer.
All in all there are ways to start RVing with minimum budget as well. You don't have to wait till you retire or have a six figure income. Anyone can start and travel the country.
RVs Need Proper Storage
RVs are big except for smaller tent trailers. They need bigger parking and storage area. Your normal car garage wont fit them. During winter you need to park it and store it after proper winterizing.
Winter cold can cause several issues that can include destroying plumbing systems, roof getting damaged. A proper care is a must and having an indoor storage or at-least shade can help. RV covers can also help.
You will need storage area that can be rented, so additional costs are involved. Its not only about storage costs but also making sure your RV is prepared for winter. Neglecting the RV during storage will only keep you away from RVing next season.
Read : Storing Your RV Outside In Winter – What You Should Know
There are many little-little things that need to be followed. All i am saying is its not for those who wouldn't be able to take this things seriously.
RV Living Gives You Freedom
So far, we have gotten to know a little about RVs and the culture surrounding them, while also going through some things I thought you should be worried about. Now, I think its time for us to give RV living some credit.
RVs are really cool. They make something as bland as living together an everyday adventure. An RV can take you across all states in your country. Could your traditional home ever do that? I bet it couldn't.
I personally wish the house I grew up in as a child had wheels. Then I could travel and really see my beautiful country. Isn't it weird how accustomed we are to the same layout and scene we take in every day? Haven't you ever wanted more?
Well, to get a majestic view with a normal traditional home, it will cost you millions in dollars. It also won't be free of compromises. As much as that particular view may be beautiful, it is just one. There are millions of others just like it.
In an RV, you can simply take in these views out of your window. No extra costs involved. You can boast a different view every single day if you wish.
Planning Is Important While RV Traveling
Your trip can get spoiled by numerous things. Planning is therefore much more necessary when traveling with your RV. It can get wrong right from packing the RV to reaching back home. Or if you are full time living you may face other issues.
A proper plan before traveling is therefore indeed crucial. Plan the trip ahead of time. Try to know the the campground you are visiting or the boondocking site you wish camp for next whole week.
Understand the roads that you will be traveling. Take help from tech tools out there. Read reviews about the campground or boondockign site, it will help you plan accordingly. Knowing about the place helps a lot.
May be taking extra water is needed or you may want to pack extra food as there are no grocery stores near by.
One thing that has always helped us is keeping a checklist for everything that we do. Packing the RV before leaving or setting it up at campground.
Packing up the RV before leaving the campground or campsite, everything that you do with RV can have a checklist. And, believe me it really helps to have a checklist.
RV Life Helps You Appreciate Life
Driving or living in an RV also makes you appreciate some of the small things in life. There is an extensive list of things that we take for granted in our everyday lives. RV parks are notorious for having slow or non-existent Wi-Fi. It makes you think twice the next time you want to complain about a buffering video on YouTube.
The experience is overall humbling. It makes you realize most things you were used to are total luxuries. It helps you adapt and become a simpler person.
This comes with a warm tingly feeling of satisfaction and contentment. RV living reminds you of just how little we requite to lead happy lives.
Driving around in an RV means you can cook and drive at the same time. It's a deal-breaker; it's a life-changer. Imagine driving to meet your friends and making coffee at the same time.
Most couples have agreed that this has changed everything and reduced most of the stress that comes with conflicting eating and working timetables.
Another way to think about it is that your food follows you wherever you go. If you are at work and you simply do not want to eat at a restaurant, you go home – which came with you.
RV living also promotes conflict resolution. There is just no room for fighting, literally. There is nowhere you can hide forever, so you have to face the problem squarely and settle it. It's not like in the normal home where one can just storm off and manage to avoid contact until the other party has blown off steam.
Another thing, it takes a very short time to clean an RV. Cleaning a house takes eons compared. Cleaning, wiping and vacuuming can take as little as ten minutes – eleven if you're feeling particularly lazy.
RV living is not only a great way of life, but it is also an excellent conversation starter. Everybody lives in a house. Nobody cares if you live in a house, but everybody wants to know more about the person who lives in an RV. Most will almost always ask for a tour.
Conclusion
Living a RV dream is an amazing experience. It gives you freedom. You can travel from paces to places. Also, if done right you can live a life with minimum costs. With RV also comes a additional responsibilities.
Costs can shoot out of control if you don't know about few important things involved. But, it shouldn't stop you from starting the RV lifestyle. Your experience will teach you lot of things and you will be traveling like a pro then.