Last Updated on :
Living life on the road in an RV or motorhome is certainly a dream for many. What could be better than the open road, the freedom to go where you want, waking up in beautiful locations every day, and the spirit of adventure calling your name?
But, RV living may not necessarily be cheap. It can become a high cost lifestyle if you aren't doing things right.
So, how do you live an RV lifestyle at a budget? There are several ways to get it right and thousands ways that can sky rocket your budget. Therefore proper planning is necessary.
You might think that RV living is only for the affluent or the retired. Maybe you're looking at your bank account and scratching your head trying to figure out how you can RV on a budget.
You don't have to be loaded to hit the road and start exploring the world. Read on to see some amazing and easy ways for living your best RV life on a budget.
Go Boondocking In Your RV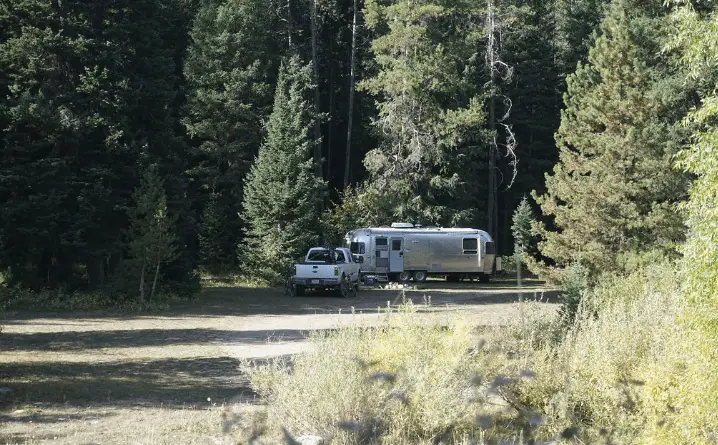 Campgrounds are one of the largest expenses when traveling in an RV. When you have such a large vehicle, one of your concerns is always going to be where you're going to park it for the night.
We'll discuss finding affordable campgrounds with tips and tricks to saving big a little bit later. For now, we're going to focus on ways to park for free.
You're RV is a house on wheels. You have most of the amenities you need self -contained always with you. While campgrounds offer things like water and electrical hook-ups, which are beneficial, they are not necessary all the time.
Boondocking is the practice of parking your RV or motorhome overnight at a location other than a campground. There are literally thousands that allow or even encourage you to park for free overnight. Not every boondocking location is as obvious and may take a little bit of research.
With boondocking there wont be any hookups for your RV. No water connection, sewer hookup and also no shore power. So, you have to manage on your own. But, it will save you on daily campground charges.
Read : Common boondocking and dry camping mistakes to avoid
For power, you can have a generator and a battery or even solar. Water can be stored in your tanks. So, basically you have to manage on basic facilities to save on the expenses.
1. AllStays
This app will save you thousands of dollars in your adventures and probably even a few headaches.
Allstays is an exhaustive, comprehensive, and easy to use application that gives a thorough overview of what businesses allow overnight parking in their lots, truck stop parking requirements, reviews, free campgrounds, and more. Their name says it all.
2. Parking Lots
Walmart, Cabela's, Cracker Barrel, casinos, and many other businesses allow overnight parking at some of their locations. You should definitely check out my previous article that discusses all the places where you can park rv for free at night.
It should be noted that this shouldn't be expected as company policies and local laws vary wildly depending on your location.
It's always best to call ahead and ask about their policies to avoid unnecessary run-ins with management or law enforcement. No one likes to wake up in the middle of the night just to be told to leave.
3. City Streets
Again, this is wildly dependent upon local ordinances, but many cities allow overnight parking in designated street locations. Check message boards or ask around to find a good spot to park.
City noises can be a damper on your restful night of sleep and you always want to have an idea about safety in the area. You probably don't want to pull over in a high crime area for the night.
4. BLM and National Forest
The Bureau of Land Management (BLM) designates various places across the United States as suitable for recreational activities and camping for up to 14 days within a 30 day period. National Forest rules are typically similar depending on which forest you are in. Some state forests also allow free camping.
freecampsites.net has a comprehensive list of campgrounds and campsites that are mostly on BLM or National Forest land that you can stay at for free or at a low cost.
Turns out, there are quite a few free campgrounds across the country that offer free amenities and bathroom access. Most of these are in remote locations but it might be worth the extra miles.
Campground Membership and discount programs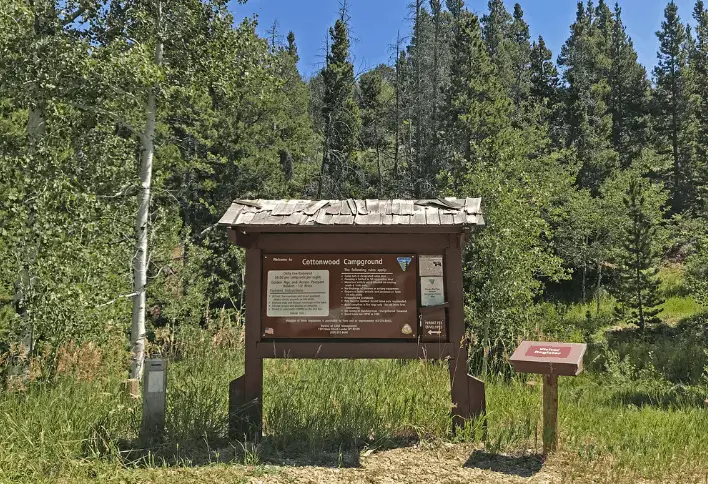 For the RVer with frugality in mind, a campground membership subscription or discount program might be your best bet. Because let's face it, you're probably not going to enjoy barebones boondocking every night of your travels. Hookups and amenities can greatly improve your RV camping experience.
1. Thousand Trails
If you are a full-time RV dweller or you venture out on RV trips quite often, Thousand Trails is a members-only collection of 81 campground resorts across the United States divided up into 5 different regions.
With your monthly or yearly membership, you can stay at any of these locations in the region of your choice for up to 14 days a month.
They have various tiers of membership depending on your needs and their rates pan out to be quite reasonable, averaging about $36 dollars a night or $545 a year.
2. Good Sam
You might not want to be limited to just the Thousand Trails network of RV parks. Good Sam is a membership-based discount program that offers you 10% off at participating campgrounds, free dump at many locations, and fuel discounts. They offer these services starting at $29 dollars a month.
3. Passport America
$44 a year gets you 50% off participating campgrounds across the United States, Canada, and Mexico. Staying at a discounted campground for 2-3 nights typically saves you enough to justify the very inexpensive yearly rate. Passport America has the most affiliated partnerships of any RV discount program.
4. Harvest Hosts
Making miles and seeing campground after campground can start to feel like deja vu. For the RV traveler looking for a bit more excitement in their adventures but also wants to save a few dollars, Harvest Hosts offers a listing of over 900 farms, museums, and other atypical campsites at an affordable yearly membership rate of $79.
Every unique location offers different amenities and benefits but they all are free. As such, it's recommended that you support these businesses and hosts by purchasing their products and services. They let you stay overnight as a promotional experience of sorts. it's a win-win situation for everyone.
Spend More Time At Campgrounds
To get most out of the campground stays, make sure you stay longer. If you stay for a week or more then your overall cost will actually come down.
Try finding campgrounds that charge lesser than you would actually pay. Its not harder to find such campgrounds if you research a little bit.
If you are living in your RV, then take it that way. Do not rush into looking for sites. Take your time and explore the places in your own pace.
This way you wont be changing the places and spend more time at a particular spot.
Plan out the stay beforehand so that you don't have to figure out once you reach there. A better plan will keep all things as per budget.
Cut Out Needless Expenses
We often make purchases for goods and services that we could live without or we could do on our own for half the price. Sometimes saving money and living on a budget involves taking the initiative to be more proactive in our daily lives by making sacrifices. Do you really need that new pair of shoes?
1. Save on Meals
Everyone enjoys a relaxing night out at a fancy restaurant or grabbing a latte at our favorite cafe. When this becomes our daily routine however, our bank accounts quickly drain. Food and beverages account for a huge chunk of our living expenses.
It's not surprising how much we can save by simply preparing our own food instead of paying for the convenience of eating out.
This might be a great opportunity to brush up on your cooking skills. while it's true that most RVs don't have the biggest kitchen's, making use of this space and learning how to cook simple meals on a budget will save you a ton in the long run.
If you are a smoker (you should probably quit), rolling your own smokes can save you hundreds of dollars a month.
2. Entertainment
Going to the movies, rounds of golf, and sightseeing at touristy locations can drain your funds with a quickness. If you want to conserve your expenditures but still want to have fun, you're going to have to be creative and alert.
Crafty hobbies are a great way to pass the time and typically don't cost too much to maintain. Nature hikes connect you with the planet and are good for your body. Learning an instrument can bring you years of musical bliss.
A National Parks pass will give you access to over 2000 federally operated recreation areas across the country. If you are a nature lover, this is a must. Many of these parks can be quite pricey on their own. The pass pays for itself in no time.
Maybe now is the time to reconsider the 12 different media streaming services you have a monthly membership too. Do you really need Netflix, Hulu, and Amazon Prime?
Save On Fuel
Fuel is by far the biggest expense for most RVers. Unless you've converted your diesel engine to veggie oil, you're committed to buying fuel and it takes quite a bit to move around a large vehicle like an RV. There are some tips and tricks to saving on fuel both at the pump and by smart use.
Fuel Pricing Apps
Services like GAS BUDDY and GAS GURU give you a breakdown of the cheapest gas prices in an area. Since you're probably going to be driving long distances at a time, take a moment to shop around for the cheapest gas. Stations in rural locations or urban city epicenters tend to be more expensive.
You can use these apps to figure out whether you should fuel up before crossing state lines. Some states have more expensive gas taxes. You'll be happy you did your research and so will your wallet.
Make good use of online maps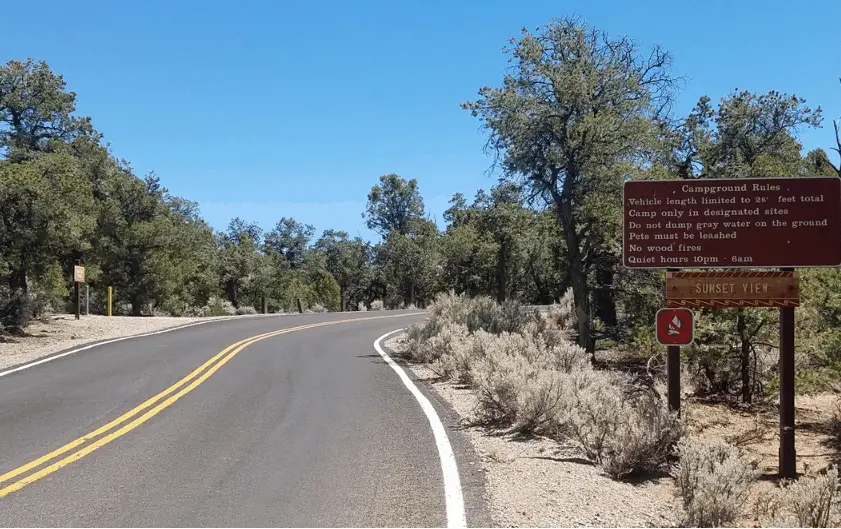 Dynamic maps with realtime feedback about traffic jams and road closures can help you make efficient use of your fuel. Use your maps to plot your journey not only taking into account the necessary precautions of being in such a large vehicle (like your clearance height), but also to limit your necessary driving to only what you absolutely need to. Idling for long periods of time and city driving will empty your tank quickly.
Other Ways To Save On Fuel
There are several other ways you can save on fuel. Its you mindset and how you act. Taking this tiny baby steps can actually save a lot over a period of time.
When parked, use bicycles to travel short distances. If you're in an urban area, public transportation not only is an easier way to get around than trying to maneuver a large RV through city streets, but it's also much cheaper.
Make good use of grocery store rewards programs that offer fuel discounts or credit cards that offer gas points.
Slow your roll. Drive at the speed limit. Not only is this safer for you and your family but you'll save on fuel.
Turn off your engine when not in use. No sense in idling and wasting all of that precious fuel.
Improving RV Miles Per Gallon
Your motorhome or RV mpg is dependent on a lot of factors. An old RV will definitely not be great in mpg as compared to the one that's new and properly maintained. Proper maintenance is key in keeping the miles per gallon high. Ignorance will reduce the miles you receive per gallon.
Apart from the normal aging of the RV, there are some things that can actually affect the mpg. Here are some tips to increase fuel efficiency.
1. Do Not Overload the RV
More the weight, less will be the mpg. Its an obvious one. Many people tend to load their RVs unnecessarily which results in reduced fuel efficiency.
Read : Ways you can Reduce weight on RV
Obviously, you cant exceed the rating like GVWR but you don't have to go closer to that limit either. Do not pack the RV just because you have the space and weight limit hasn't reached.
A properly organized RV will not only be lively but will also put less pressure on the mpg. Get rid of items that don't make sense. Remove appliances or items that you don't use much. Pack the RV depending on where you would be camping. Having a checklist helps a lot.
2. Inflate Tires Properly
Its always better to inflate the tires as per manufacturer recommendations. This will not only help improve fuel efficiency but also prevent tires blowouts and early tires failures. Do check the tire pressure before starting the journey.
3. Keep control on braking
Driving properly, anticipating the traffic and keeping the control on vehicle always helps in increasing the overall mpg.
If you keep the track of traffic and brake,accelerate accordingly then it will definitely help get better miles. Do not go at high speeds, always try to drive at economy speed. Its economy for a reason and it can ultimately help you live the RV lifestyle at low costs.
Saving on RV Purchase
Now, this point will apply to those who don't own an RV yet. Getting a RV in itself is a big expense. Once you own one then there are other lots of costs that we already discussed above.
If you already own an RV, you can still trade it off for a smaller or cheaper one. Many people who buy new RV and then turns out it isn't what they were looking for. Either the RV is high maintenance or needs too many modifications to fit your way of living.
A good thing first time RVer can do is to get an RV from rental company. Try spending time camping around and then decide the type of RV. Brand new RVs cost a whole lot than used ones. Therefore, getting a used one can save a lot of money. That money you can put in modifications or utilize it for your other expenses.
I cant tell you how many people make the mistake of getting a wrong RV. Specially if you think you wont be camping much then getting a used or even going just the rental way can be better way ahead.
My this analysis on used or new RV is a must read if you are not able to decide.
So, this is the first point mentioned here in the ending "get a RV that suits you financially". Don't end up buying a high cost RV that will ruin your camping expenses later on.
Make Money By Renting Out Your RV
A camper is a big vehicle. It takes good storage as well. So, why not rent out your RV if its lying idle. There are lots of RV renting companies through which you can rent out your RV and make some money.
RVshare, outdoorsy are some of the online RV rental companies you can try. One can make as much as 20,000 to 50,000 a year on a normal travel trailer or Class C RV. Obviously if you live in your RV then that's not the option.
But, if your RV isn't getting used do rent it out and make for your next camping trip. There is no point of keeping your RV idle for months and months.
In Conclusion
There will be several other things one could do, to reduce the expenses while RVing. I am sure many of you have already figured it out. Buying an RV is a big investment but the expense that follow with that can be huge too. But, a proper plan and saving using the tips that i mentioned will definitely make it easier. Let us know what ways you RV o budget. What are your takes on the tips that we discussed.